It's a fact. When clients are engaged in the process, they spend more money. Tired of trying to convince clients that they need something bigger than an 8×10 on their wall? With Room-Vu you can show your clients exactly what that image is going to look like in their home.
Style your imagery to match your client's home decor. Sell more and larger gallery wraps and framed prints with Room-Vu.
Best of all, it's included in all our plans. No extra charge.
SIMPLE ROOM-VU SET UP FOR PHOTOGRAPHERS
OR CLIENTS.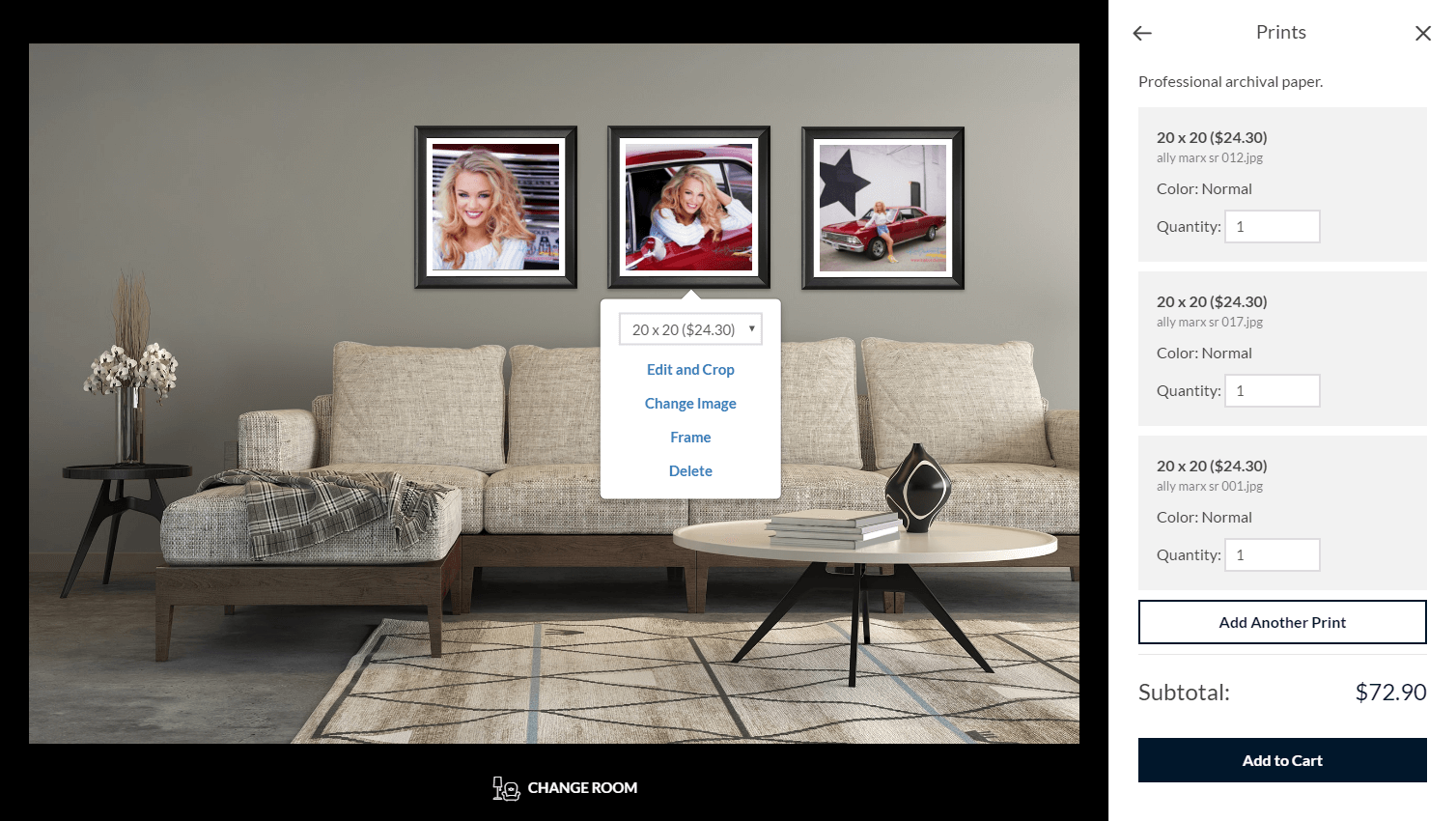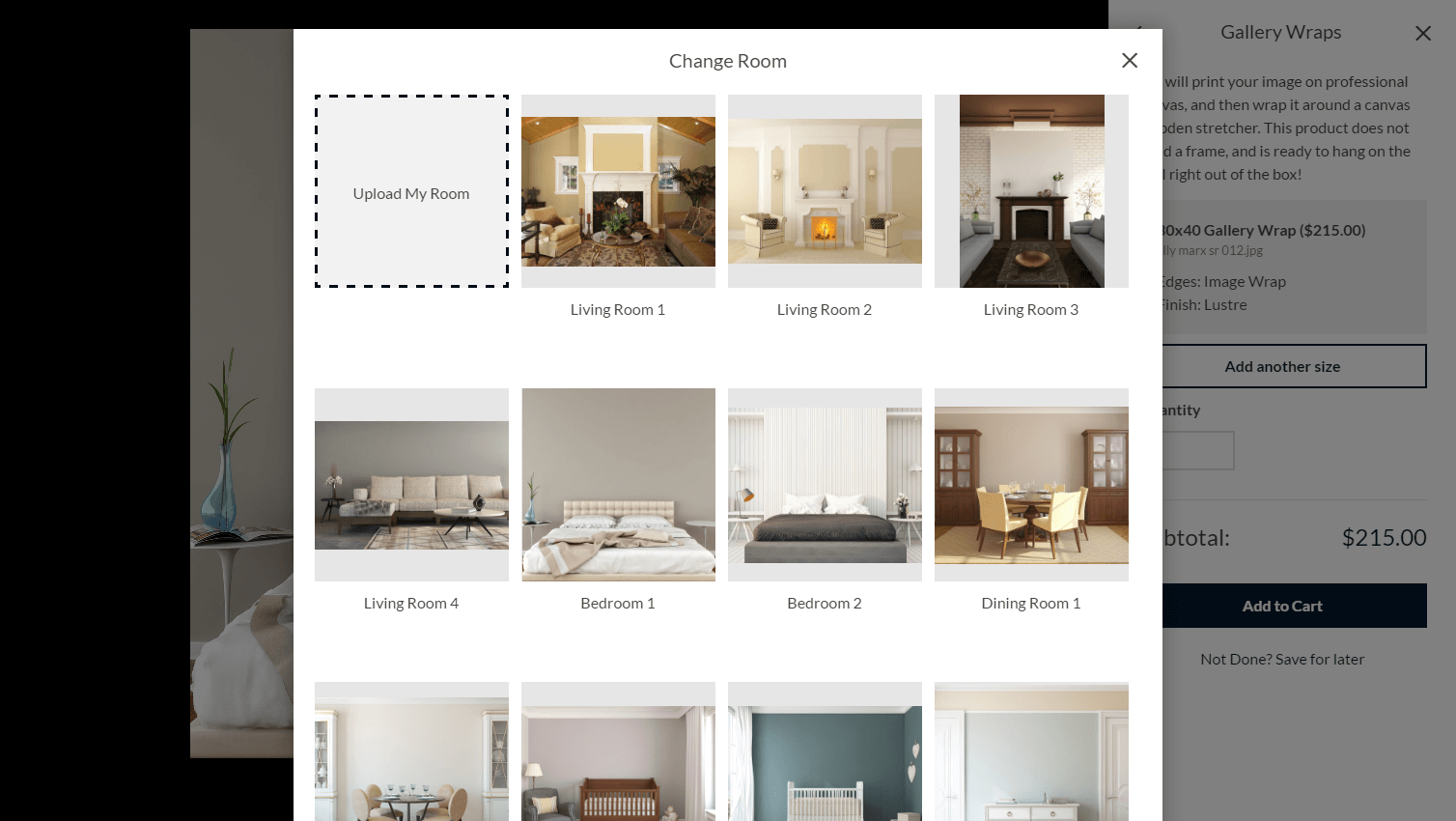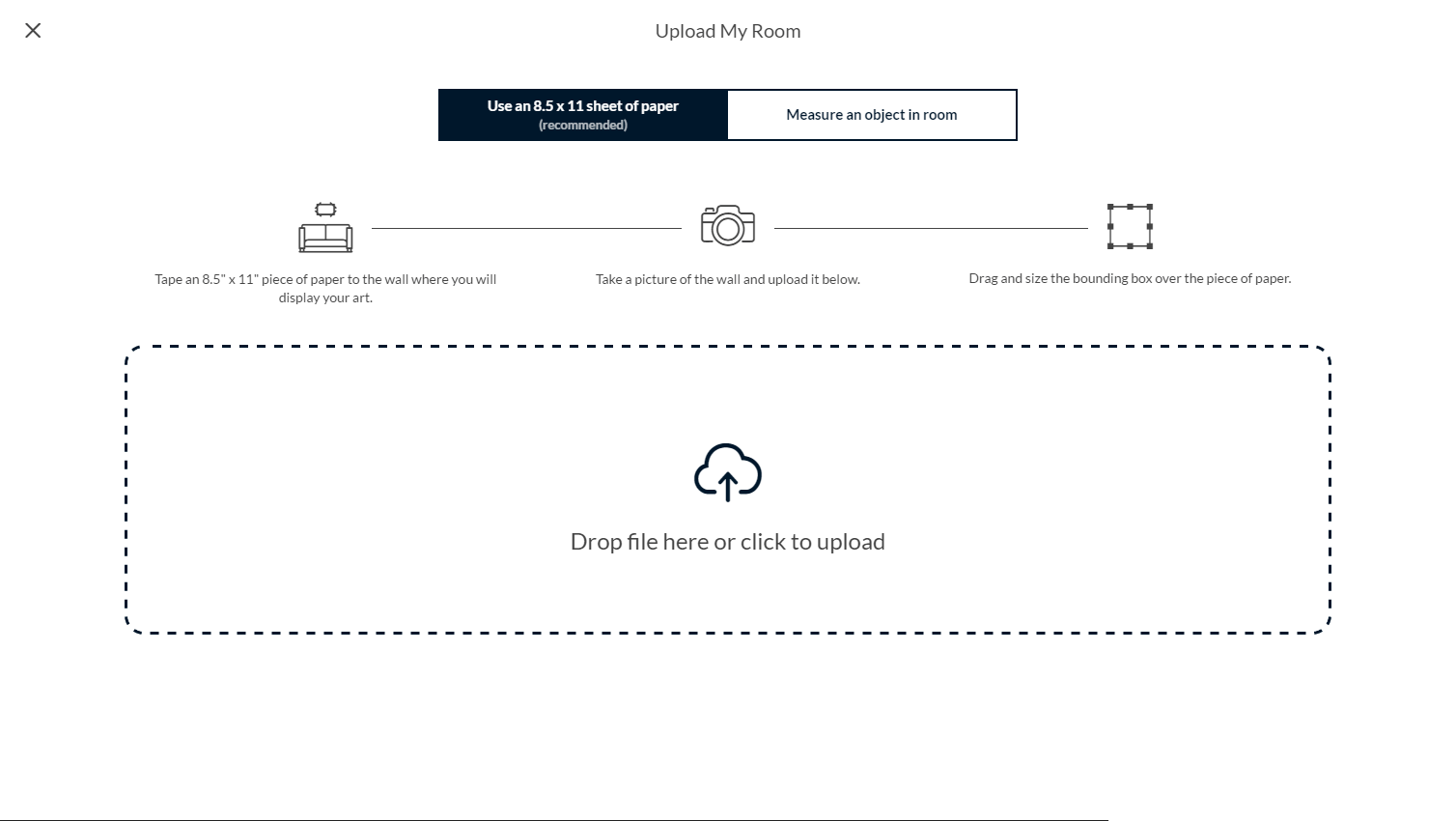 Follow the easy calibration steps.
Show your clients what your images will look like in their home.