Stunning client proofing
galleries.
Want complete control of your digital file delivery? Our galleries are easy to set up and provide incredible flexibility, allowing you to look your best online.
Stunning, customizable gallery layouts
Client galleries have a modern mosaic layout that is responsive on all devices, so your images will always look their best. Welcome screens can be customized to your heart's content, with five different styles and the ability to change colors, fonts and text. Check out the sample galleries below to see just a few of the different styles available!
Built-in client proofing tools
Showing your client what their prints will look like in their home is one of the most powerful sales tools there is. The N-Vu platform has an amazing proofing tool built right in to the platform: Room-Vu.
With Room-Vu, you and your clients can preview any image and any size print right from their gallery. Use our stock rooms, or have your clients use Room-Vu Direct to send a picture of their own space straight to their gallery. Either way, Room-Vu is an incredible proofing tool that's sure to boost your sales averages!
Custom order statuses to match your workflow
Do you have trouble keeping track of what products have been delivered, ordered, packaged, picked up or shipped for your clients? Create custom order statuses in N-Vu to stay on top of where each product is in the process. Assign a status to an entire order or each individual item, and see orders or items that require action in your N-Vu dashboard.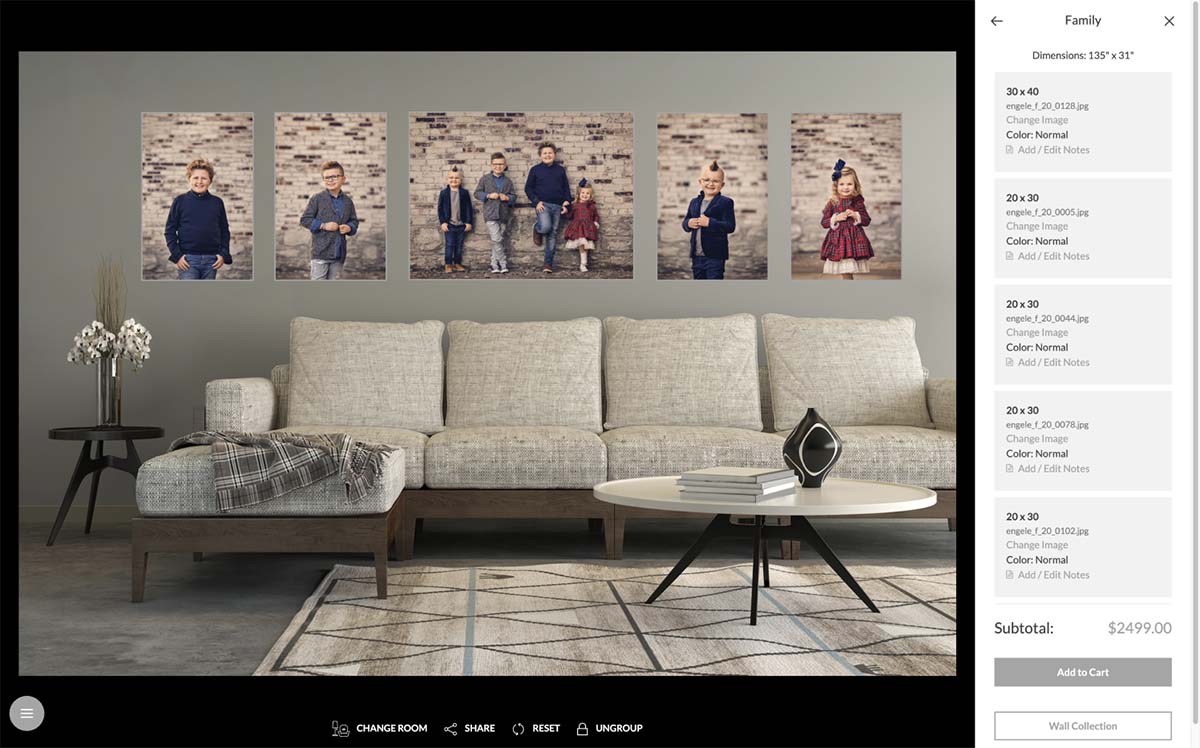 Re-launch and re-engage with Re-Vu
Successful photographers know that the more you engage with clients, the better your opportunity to sell and increase profits. Re-Vu is a tool that allows you to automatically reactivate your client galleries for a limited time so you can re-market to all gallery visitors for anniversaries, holidays, or any custom date.
Get organized with presets, notes & favorites folders
N-Vu makes it simple to organize galleries and streamline your workflow. Want consistency in your branding? Save client gallery settings as a preset and use them with a single click. Want to keep retouching notes or client requests at your fingertips? Add them as image notes and never lose track of them again. Want to find all of grandma's favorite photographs in one place for an order? We got you covered with favorites folders organized by user.
N-Vu client galleries have everything you need to sell and share your images online.
What are you waiting for?
Sign up for a 14-day free trial & get over $200 in product credits.
No credit card required.