N-Vu IPS | Your All-in-one in-person sales solution.
As a photographer, you know you should be doing it, but the process can be intimidating and tough to implement in your business. N-Vu's new IPS system makes it easy for you to help your clients (and make more money) by offering you a complete solution for your in-person sales process. It's easy to use, seamlessly integrates with other parts of your photography workflow like Lightroom, client galleries, mobile apps, and is completely customizable.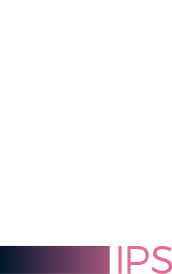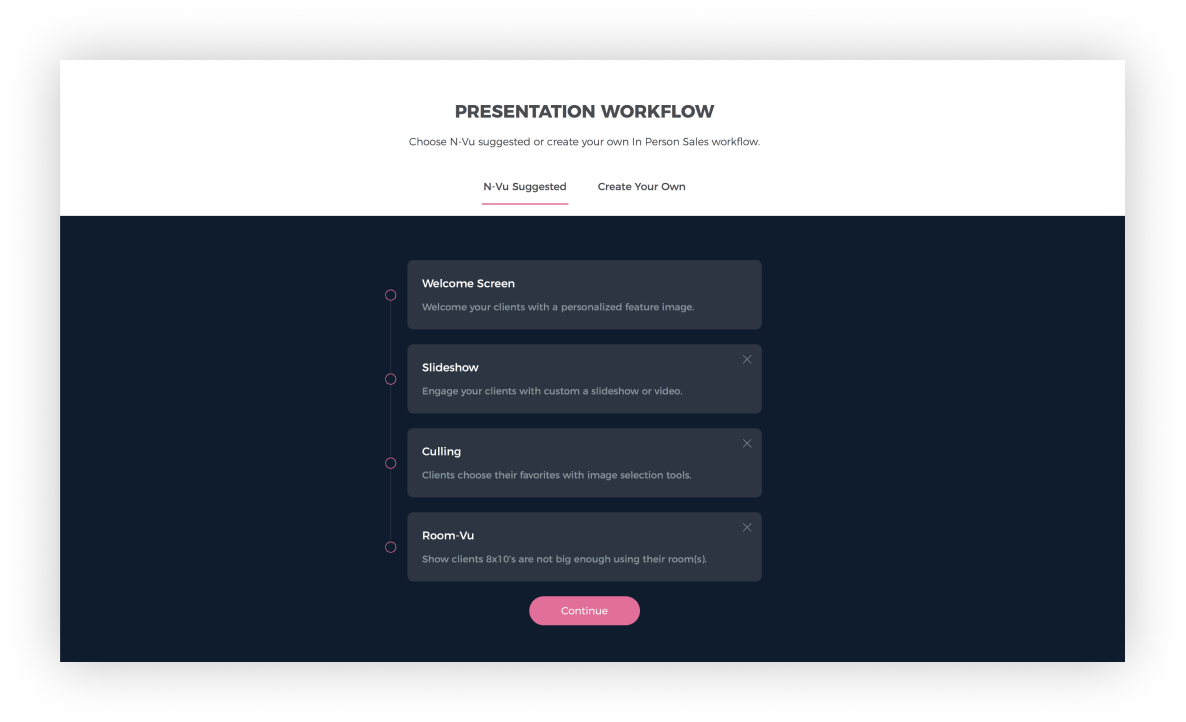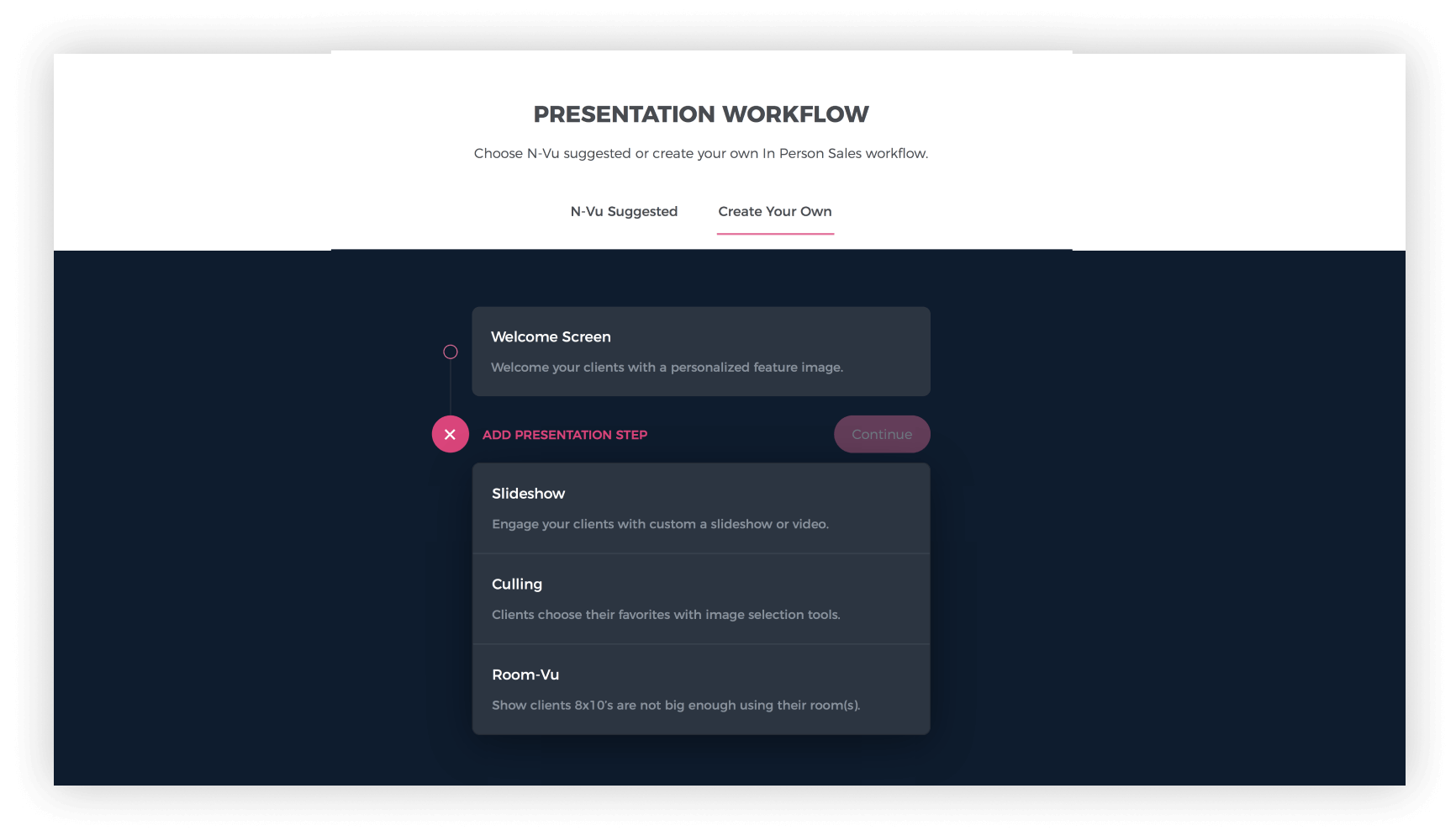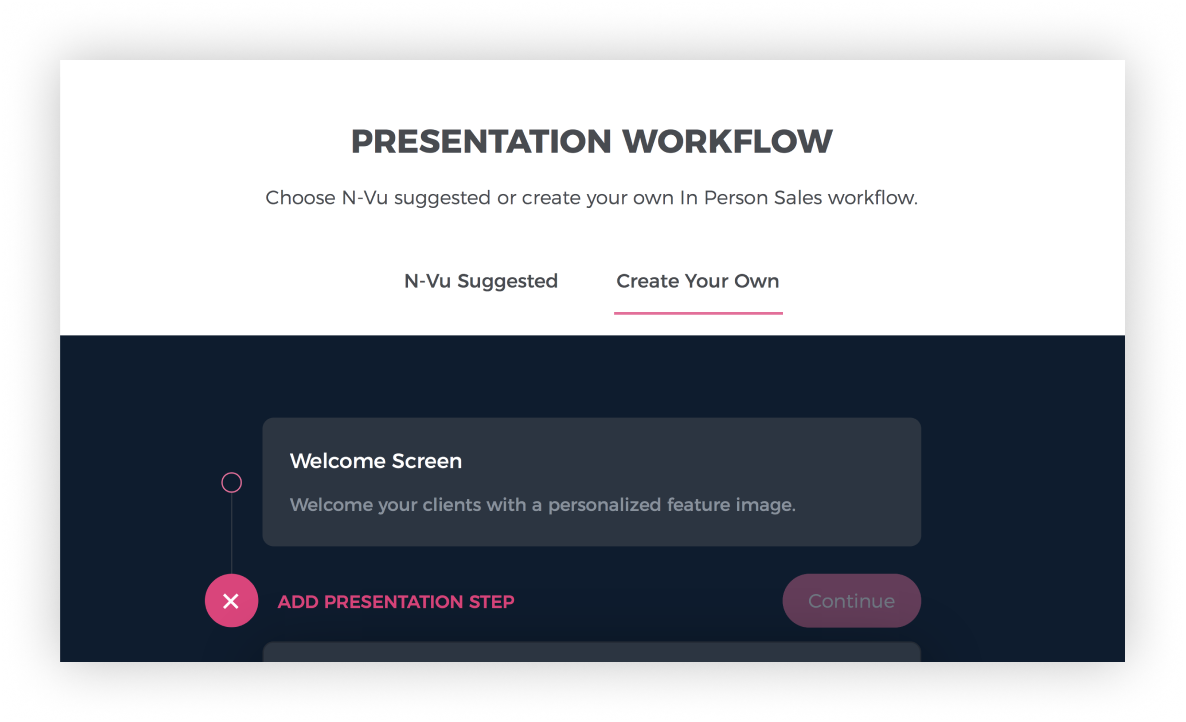 Custom presentation workflows
Built for the way you work.
It all starts with your custom workflow. N-Vu offers workflow modules for each phase of a typical in-person sales session.
Workflow modules can be added, removed, or sequenced to your personal preferences. The N-Vu system allows you to customize the process to meet your sales needs, giving you complete control of your IPS Session workflow.
Say hello to your new best friend.


Dual-Vu is a new feature built into the IPS platform allows you to see and control two or more screens simultaneously during your in-person sales session.
While you see an administrative screen with details and available tools, your client can only see the client view of your choice in the
following modes: single image, compare view, or thumbnail.
Most photographers work with a multitude of digital platforms in delivering assets to their clients. Slideshows, online proofing galleries, in-person sales tools, and mobile apps. Each one requiring you to upload your images multiple times, wasting time and money across these various platforms.
Well, not anymore. N-Vu allows you to upload your images one time and use that single upload to fulfill your digital needs for the client event. Slideshows, mobile apps, online proofing galleries, and in-person sales sessions can all be created from your single upload.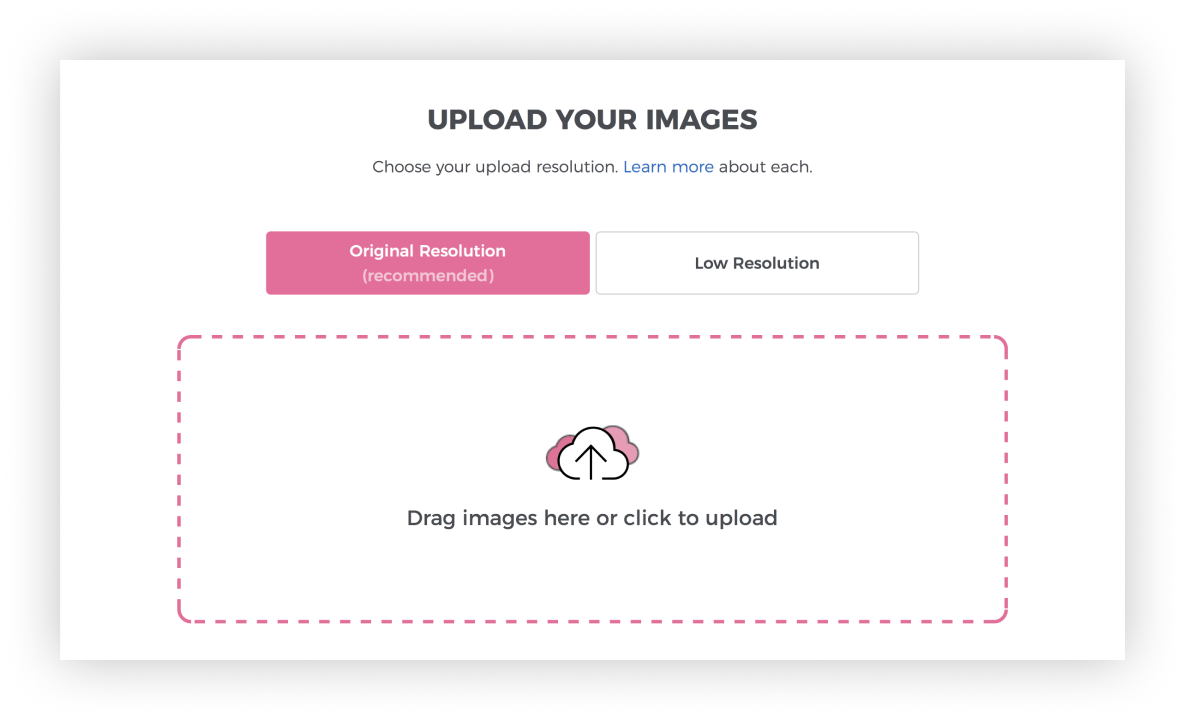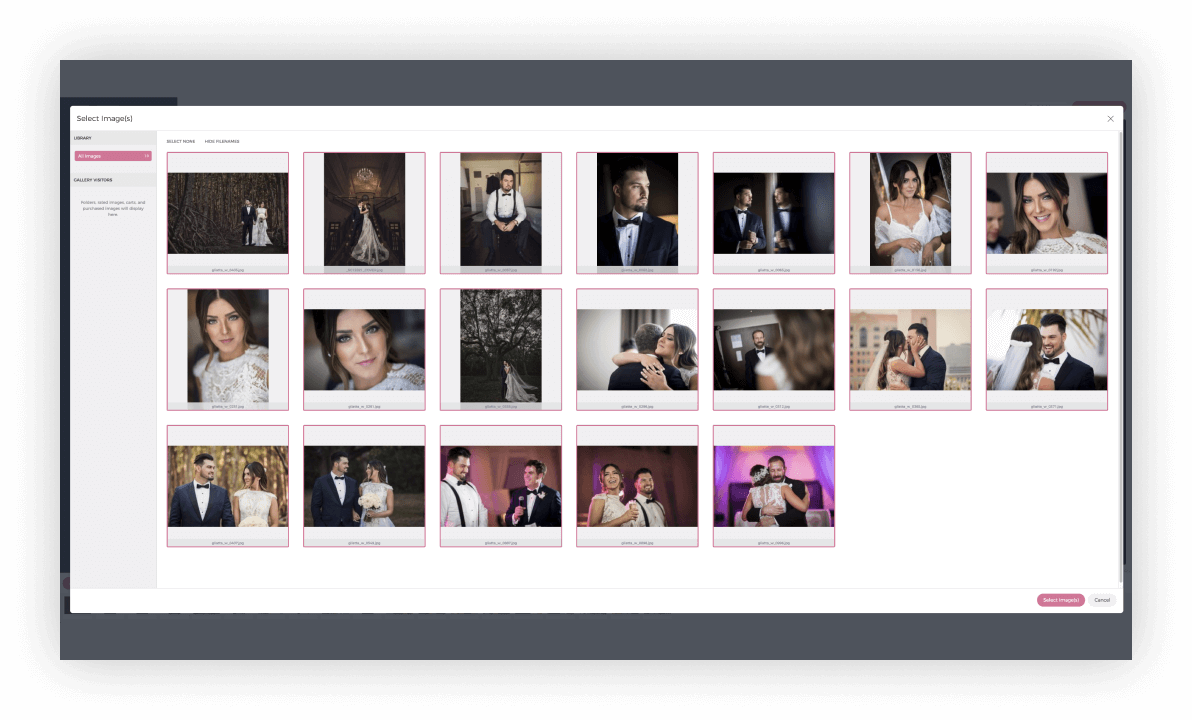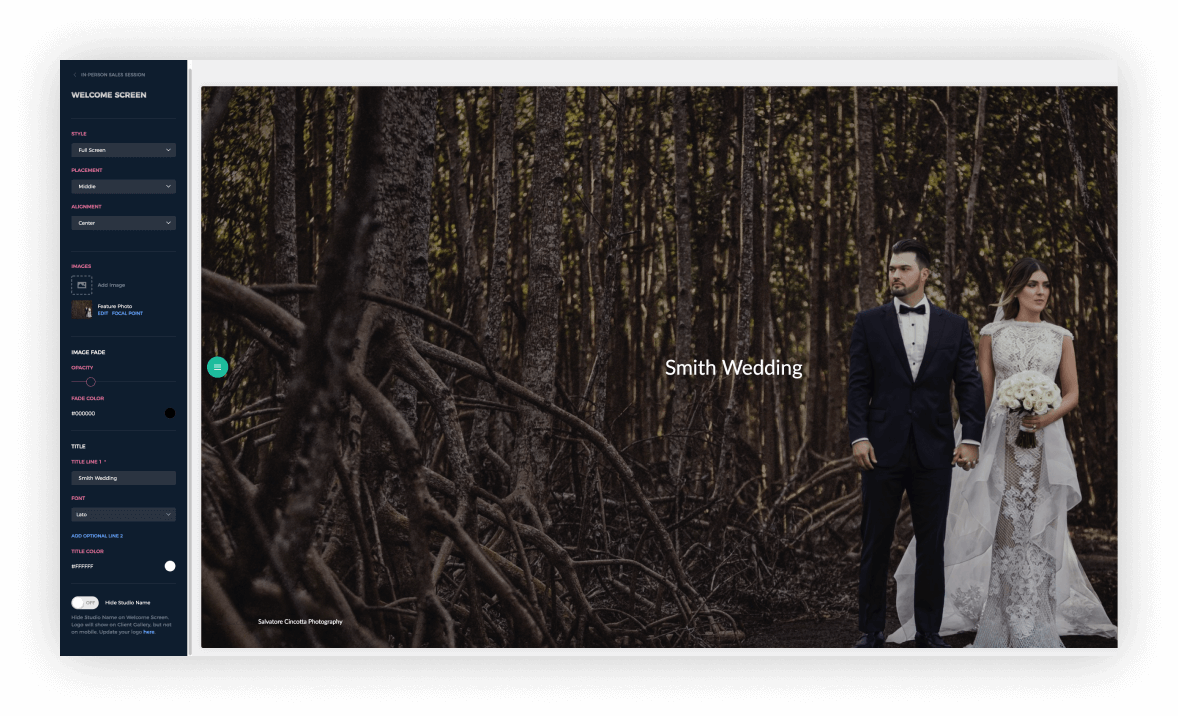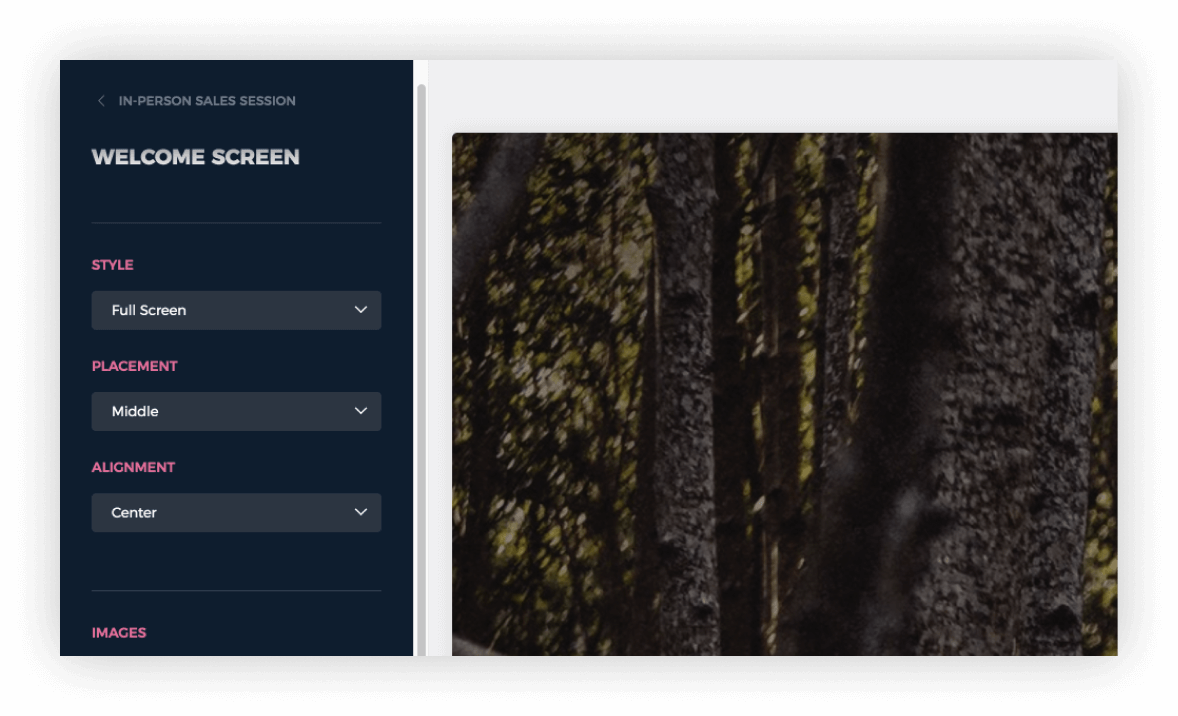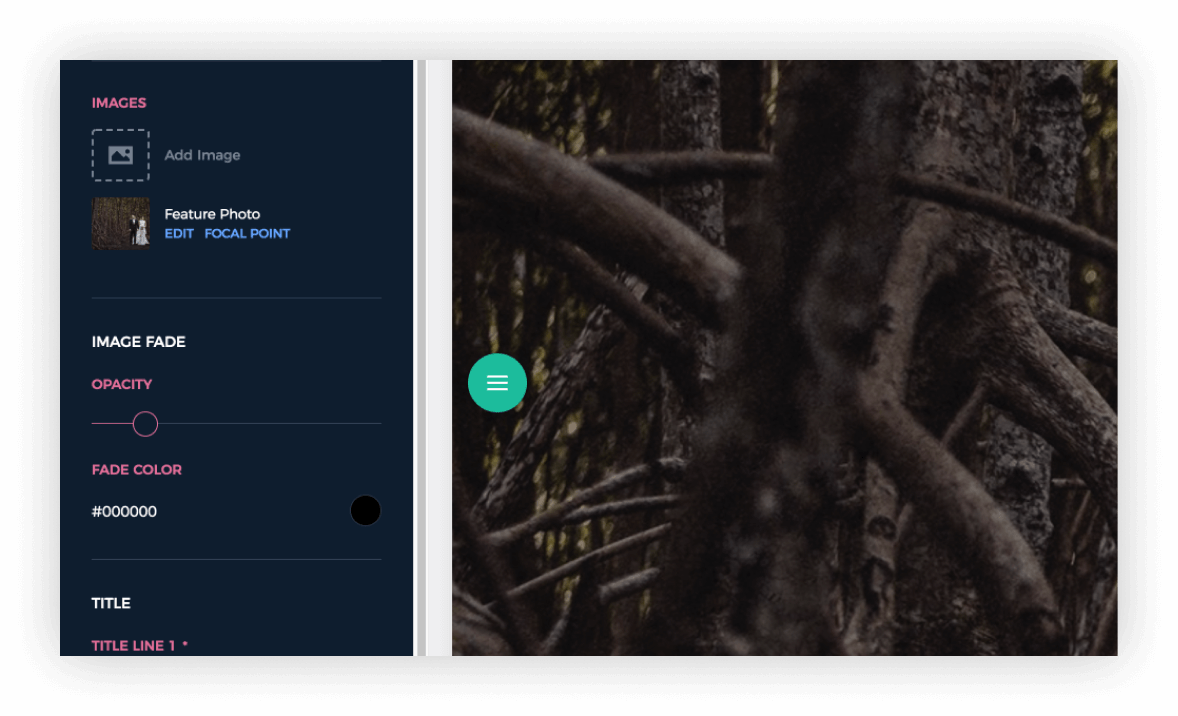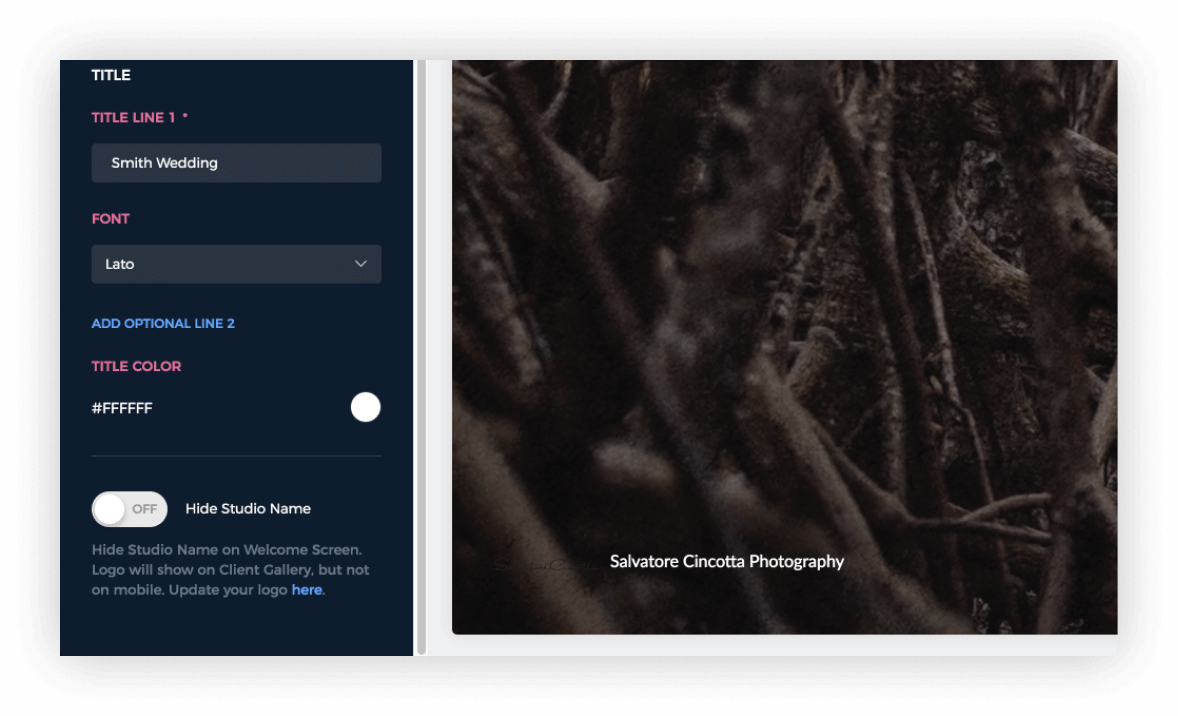 Welcome Screens
Hello, Gorgeous.
This is where most in-person sales sessions begin. Set and control the tempo of your sales session with an impactful image from your client's event. This is the first image your client will see at the beginning of the sales process. Select something impactful to start your sales session off right.You also have the ability to fully customize the look and feel of your welcome screen for maximum impact when your client walks in for their IPS session.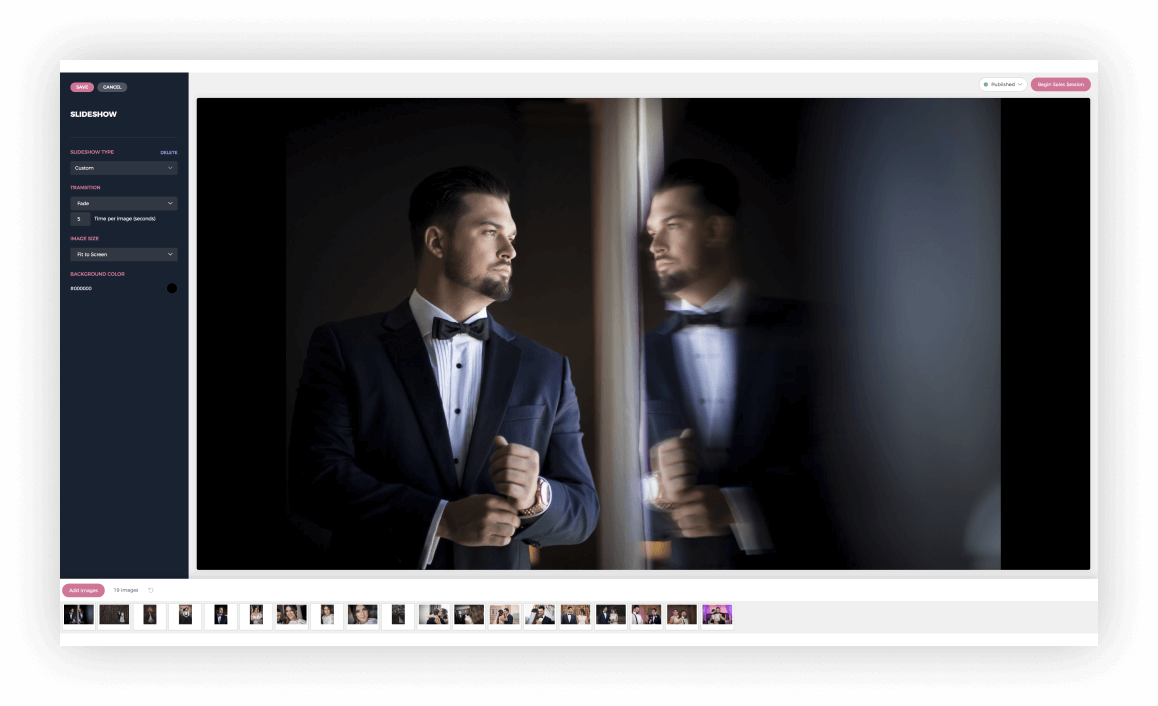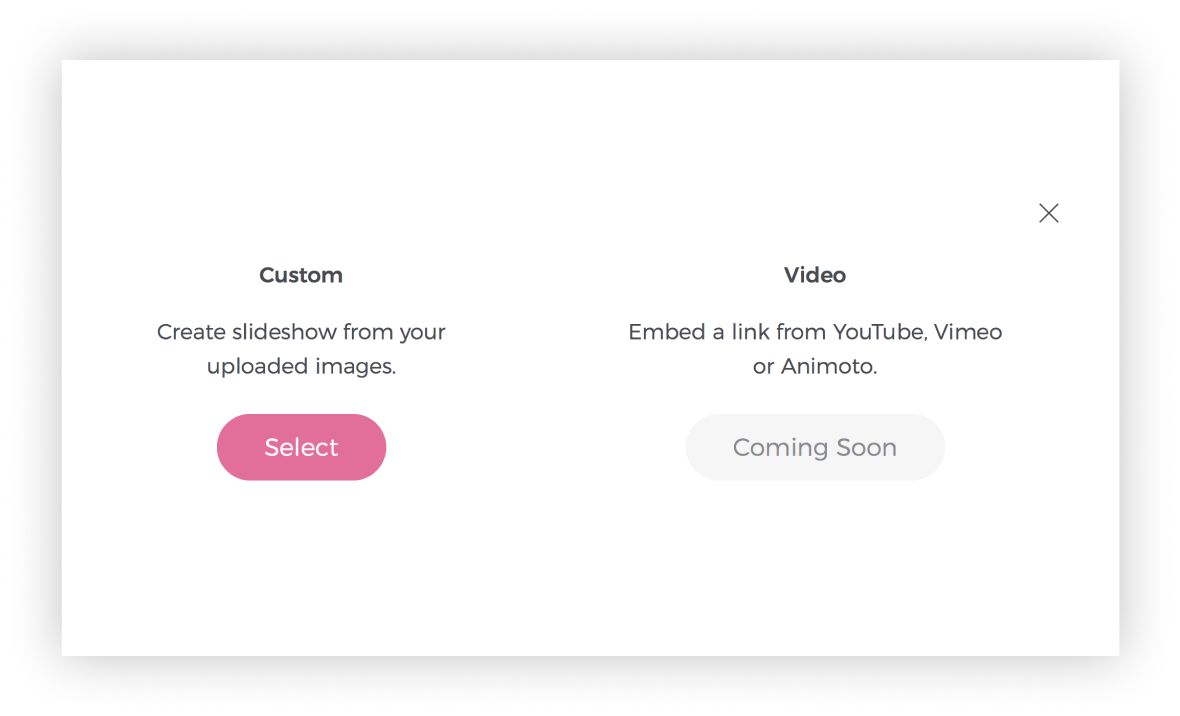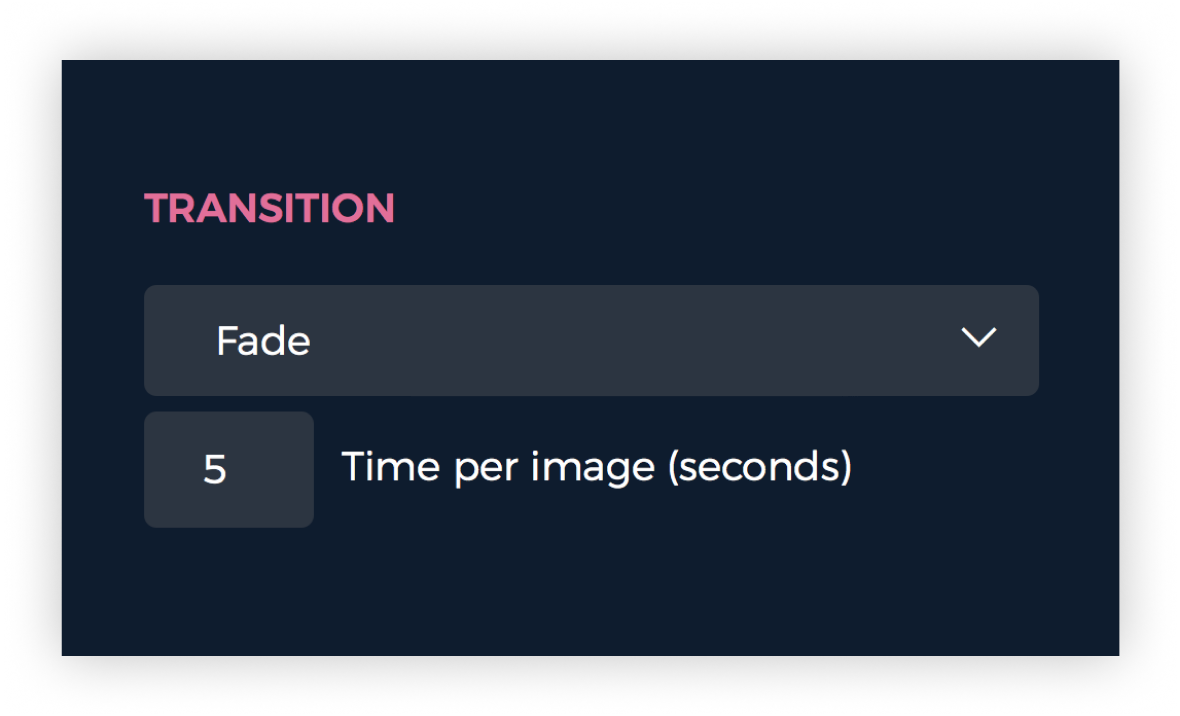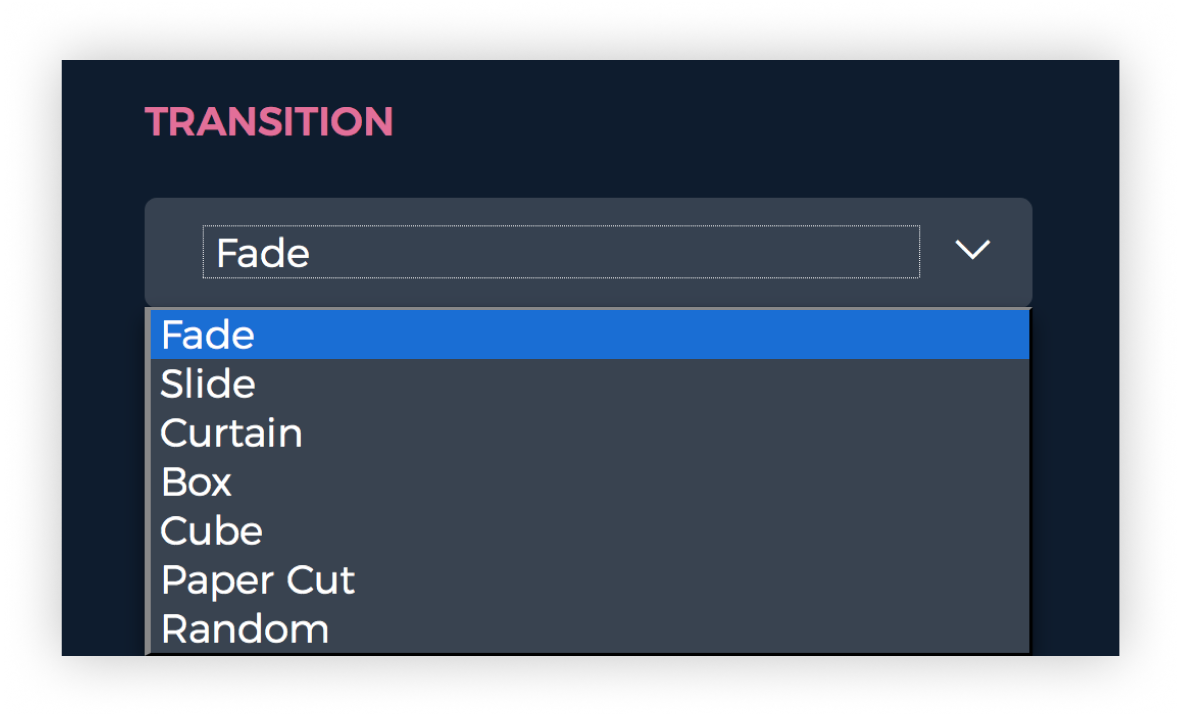 Slideshows
Show off their best images or all 1,572 of them.
Once your client arrives and settles in, slideshows are a great way to kick things off by showing them a sampling of the best images from their event.Our slideshows can be completely customized to your preferences. You can control timing, transitions, colors and effects. Because your images have already been uploaded, you can now simply select the ones you want to use for the slideshow or use them all, the choice is yours.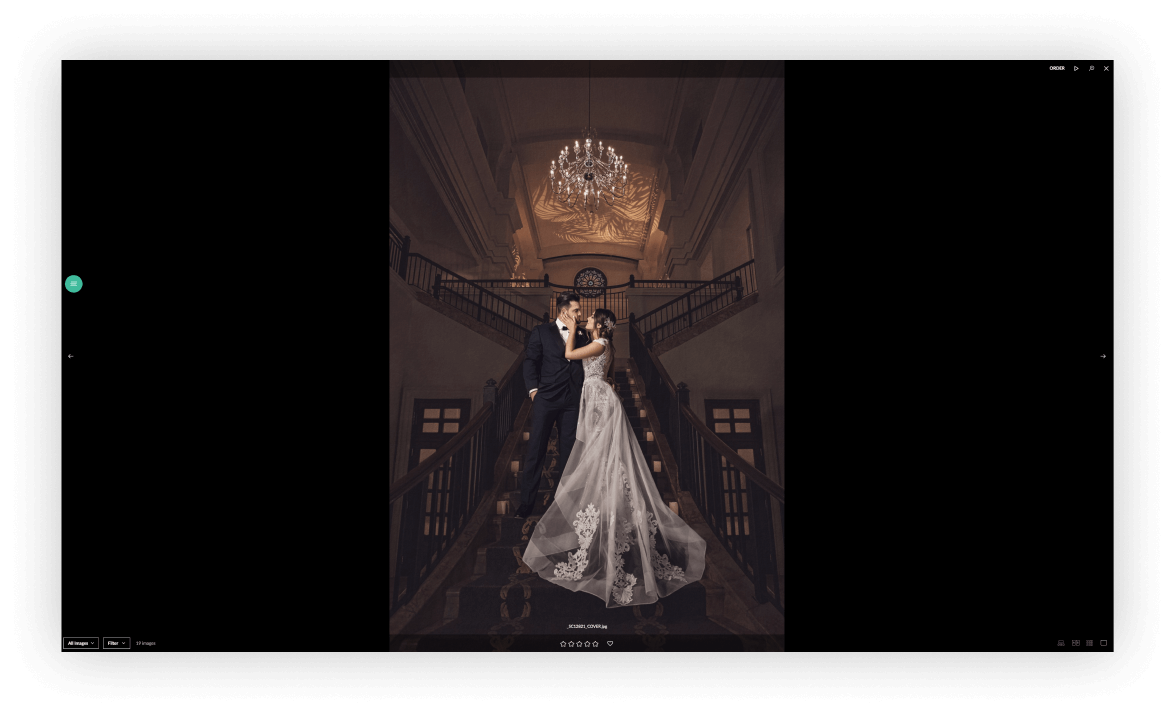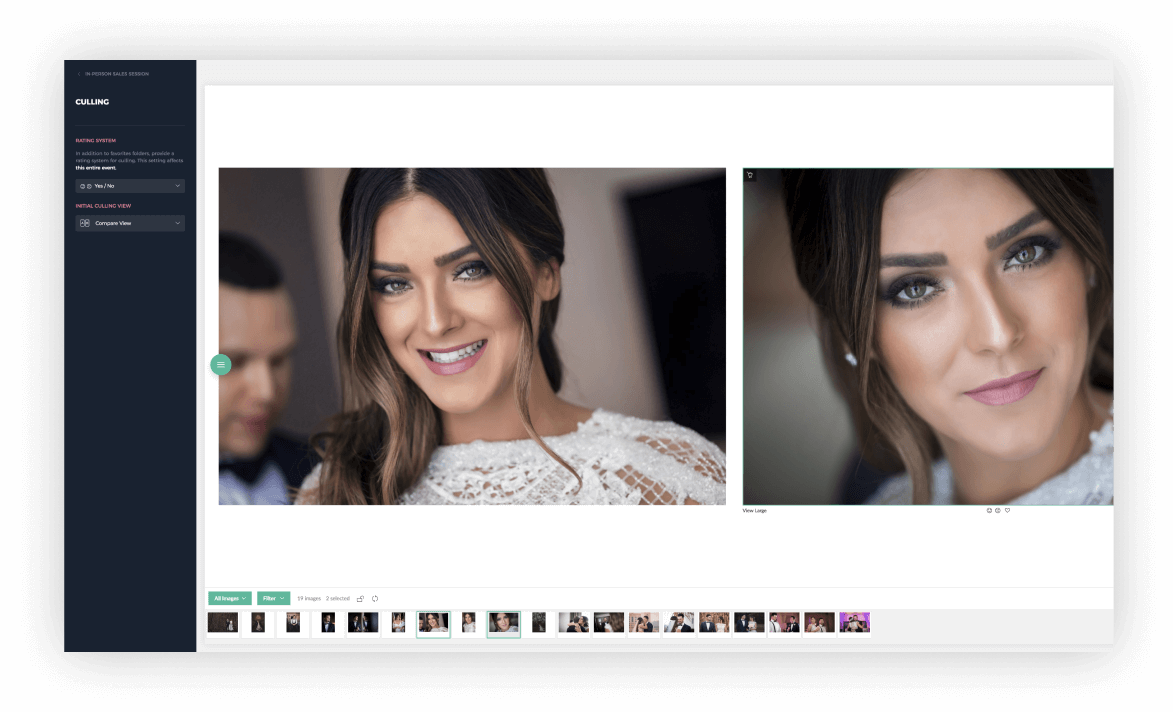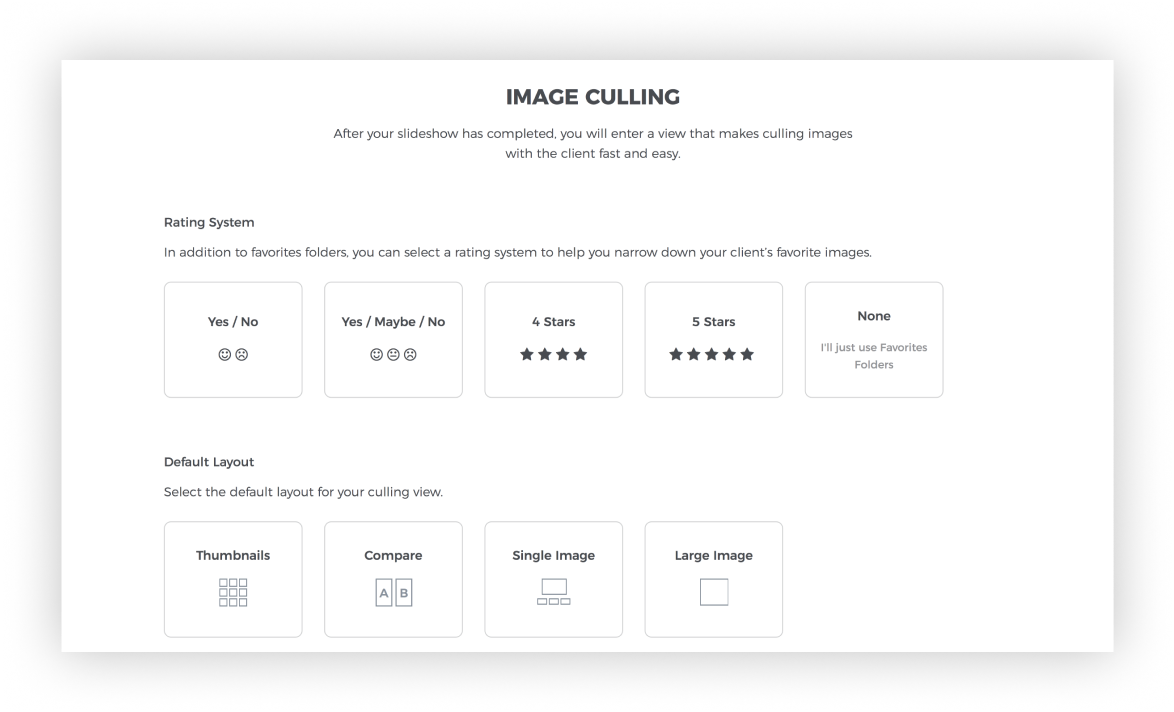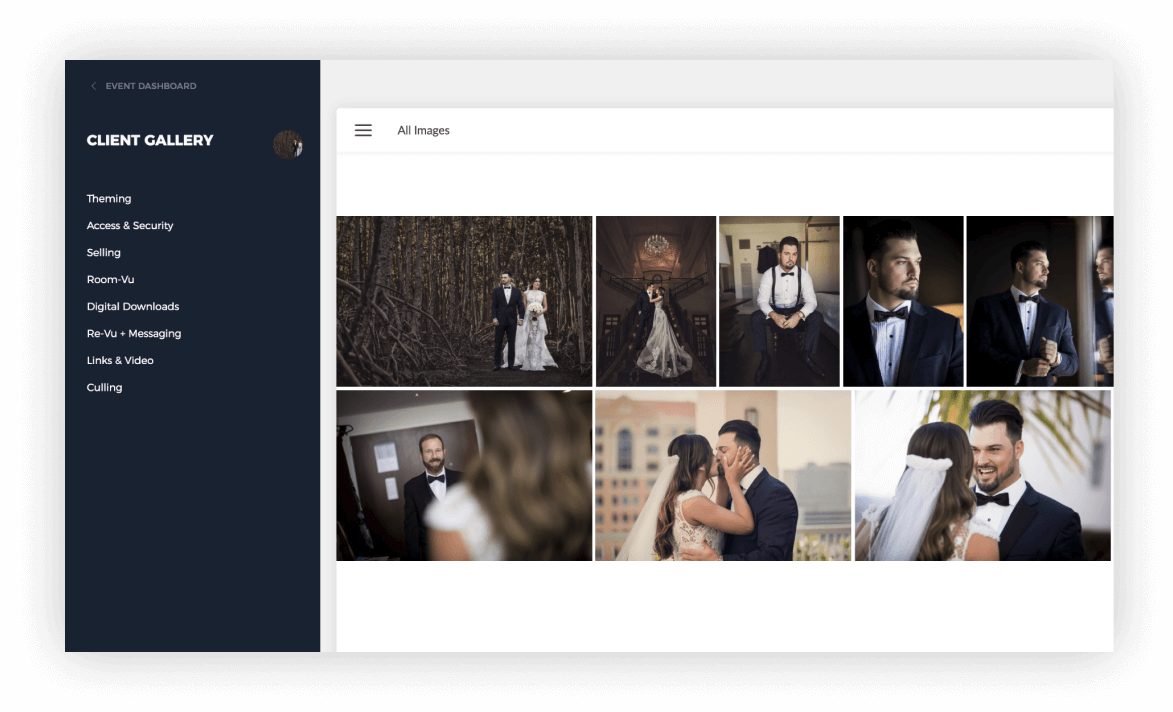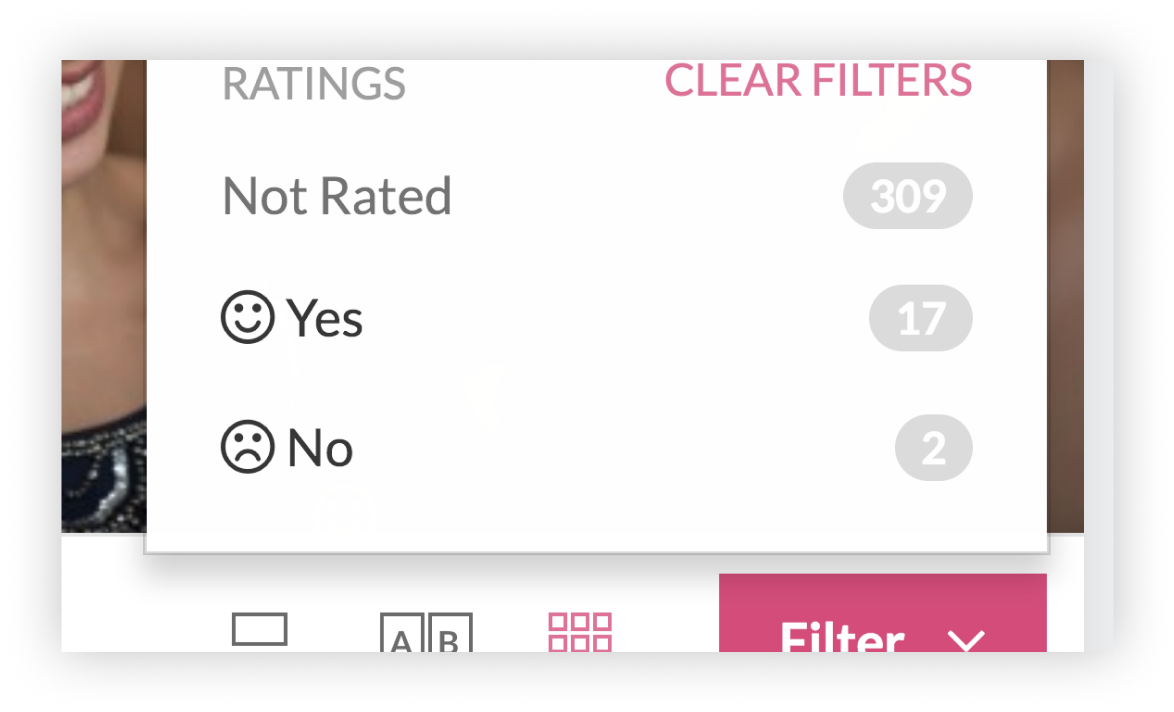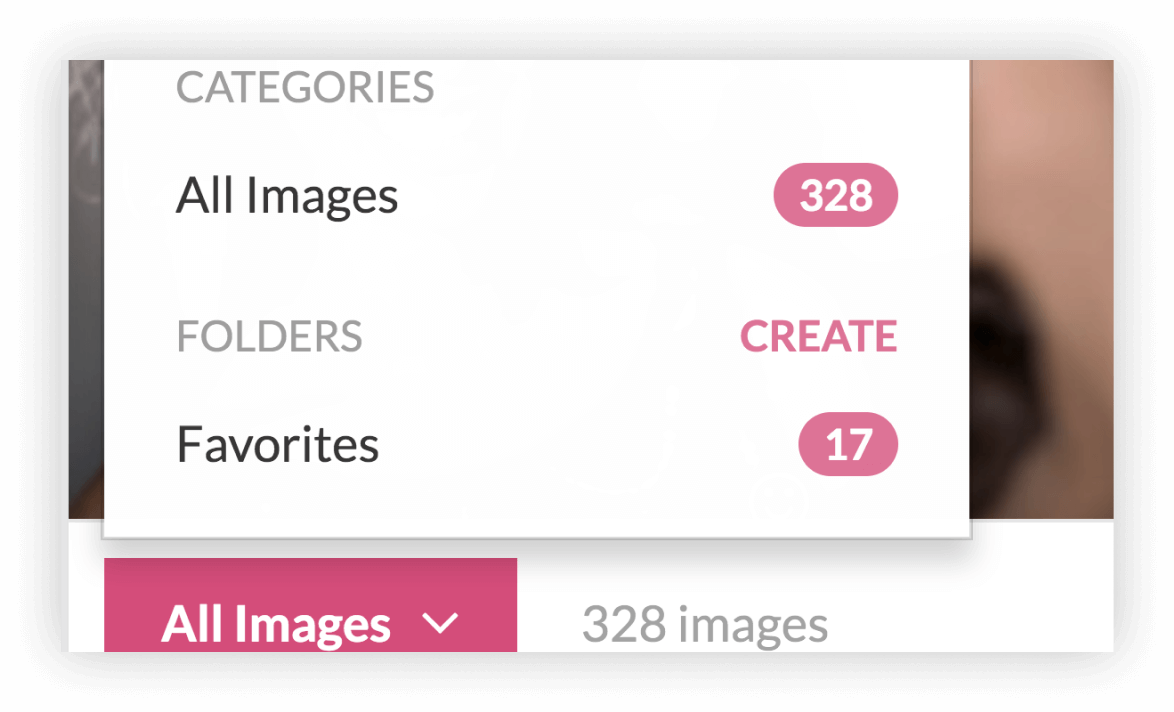 Culling
Help your client pick their favs.
After your client has seen their images, most studios will begin a culling process where you work with your client to narrow down the selection of images. This is an incredibly powerful process because it engages the client in saying "yes" to the images they like.
N-Vu IPS allows you to take those favorited images and use them as your selection to create an online client gallery based on the images they selected with you.
And with Dual-Vu, you can see and control two or screens simultaneously during your in-person sales session.
While you see an administrative screen with details and available tools, your client can only see the client view of your choice in the following modes: single image, compare view, or thumbnail.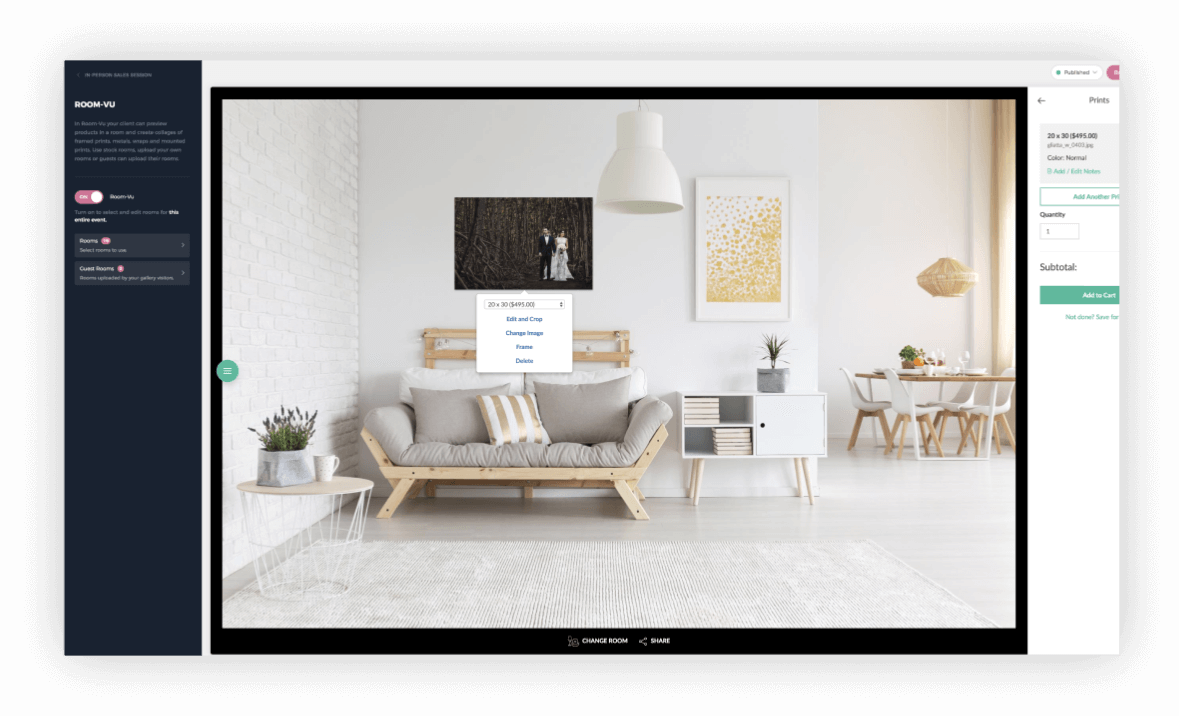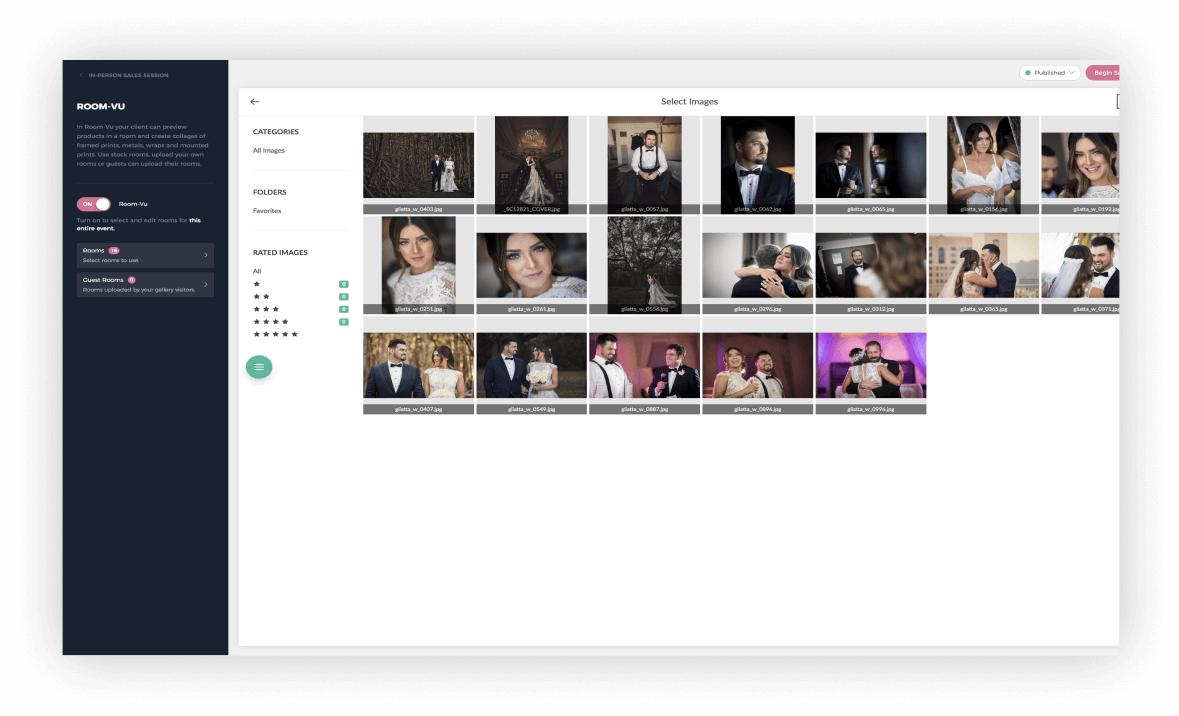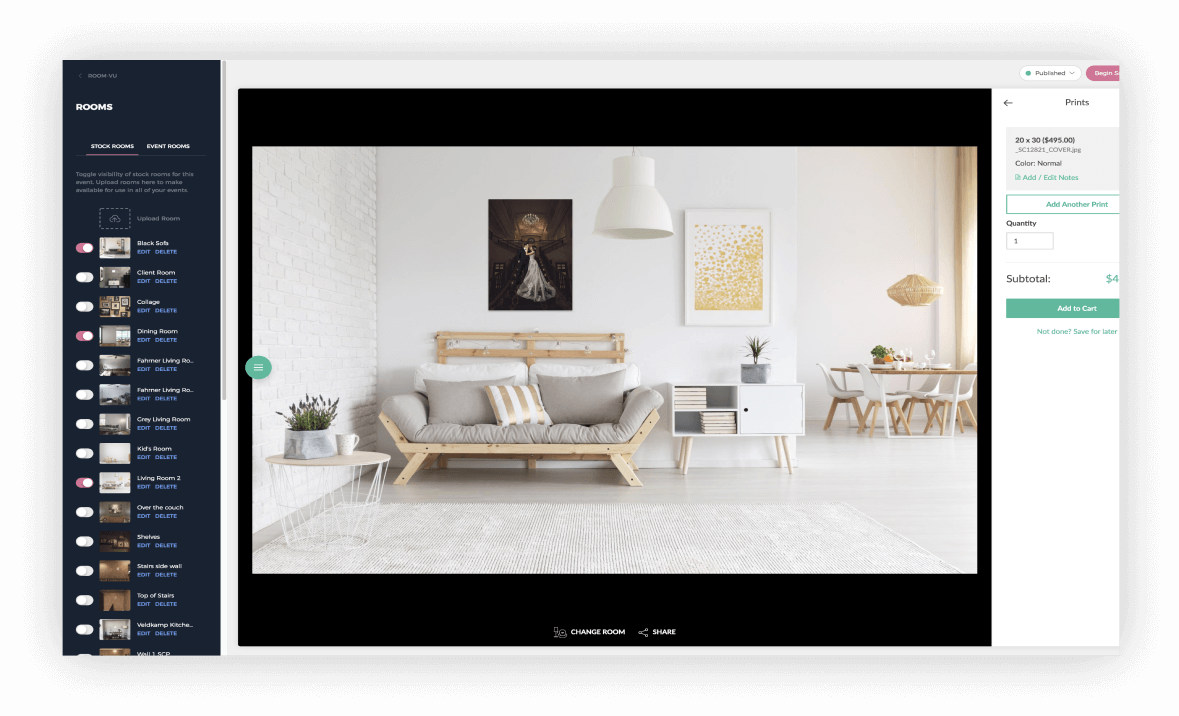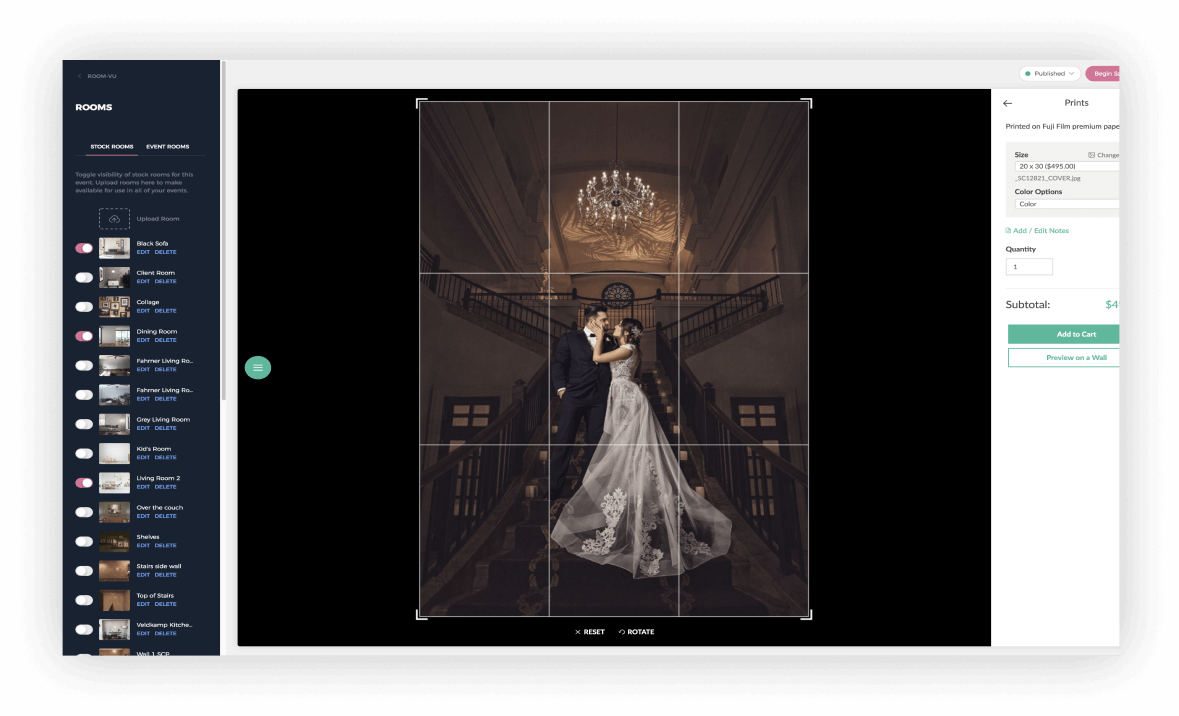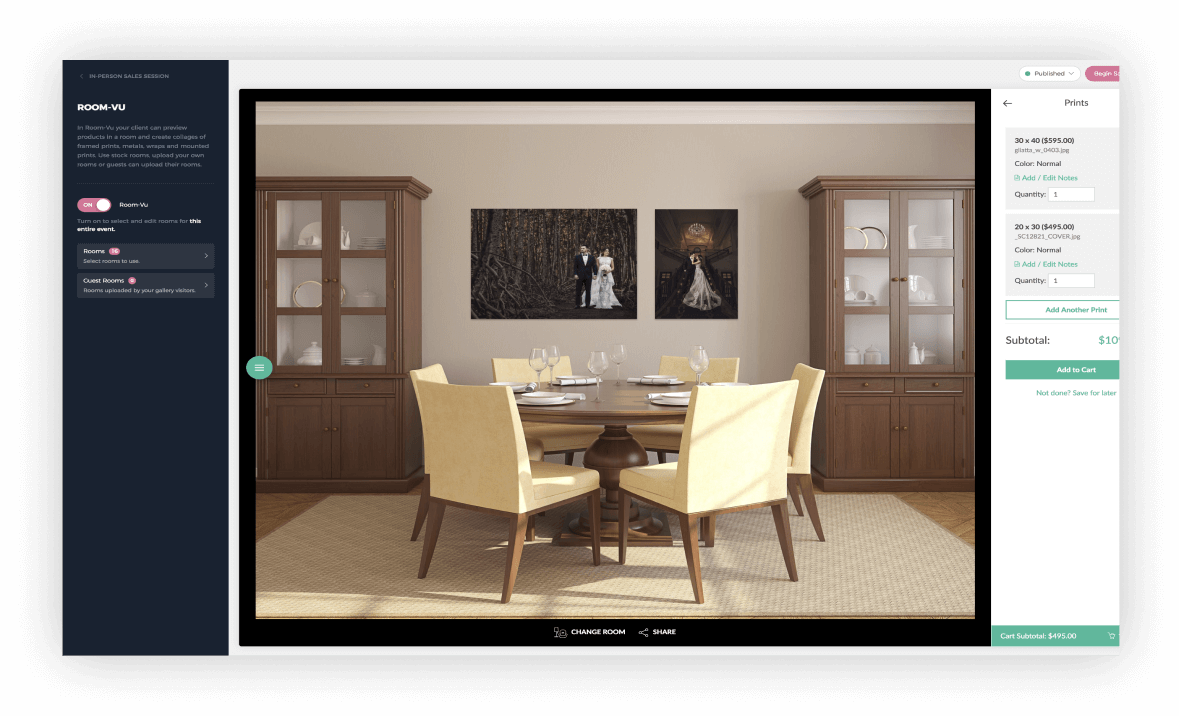 Room-Vu
Because nobody likes selling 8×10's.
There is nothing more powerful than showing your clients what their images will look like in their homes in real time. As part of your in-person sales workflow, you can now show your clients instantly what each size option will look like on a wall.
Built into the N-Vu IPS platform, Room-Vu gives you stock rooms to choose from or the ability to upload pictures of your client's rooms for a more customized experience. This is as easy as having your clients take a picture of their wall with their mobile device and send it to you before their IPS session.
Seeing is believing and this will help you immediately sell sizes larger than you ever thought possible. Best of all, with Dual-Vu, you can control both screens so your clients only see the images on the wall while you adjust images, sizes, order details and even add order notes to the images before adding them to the client's order.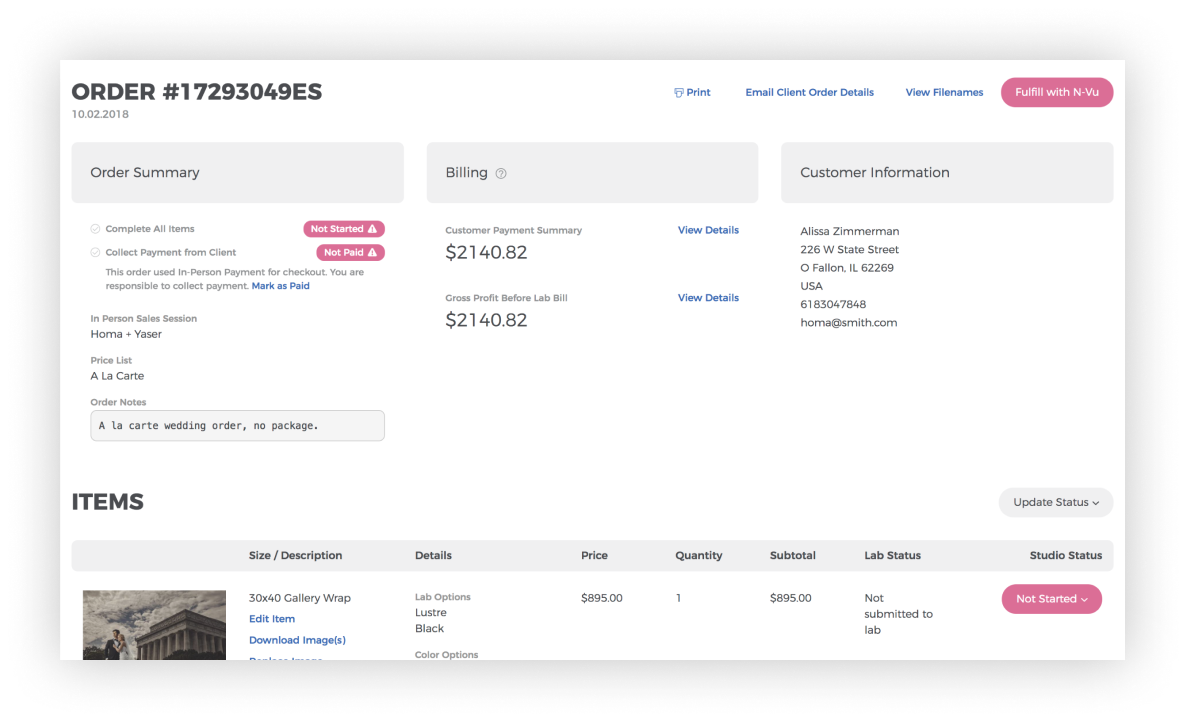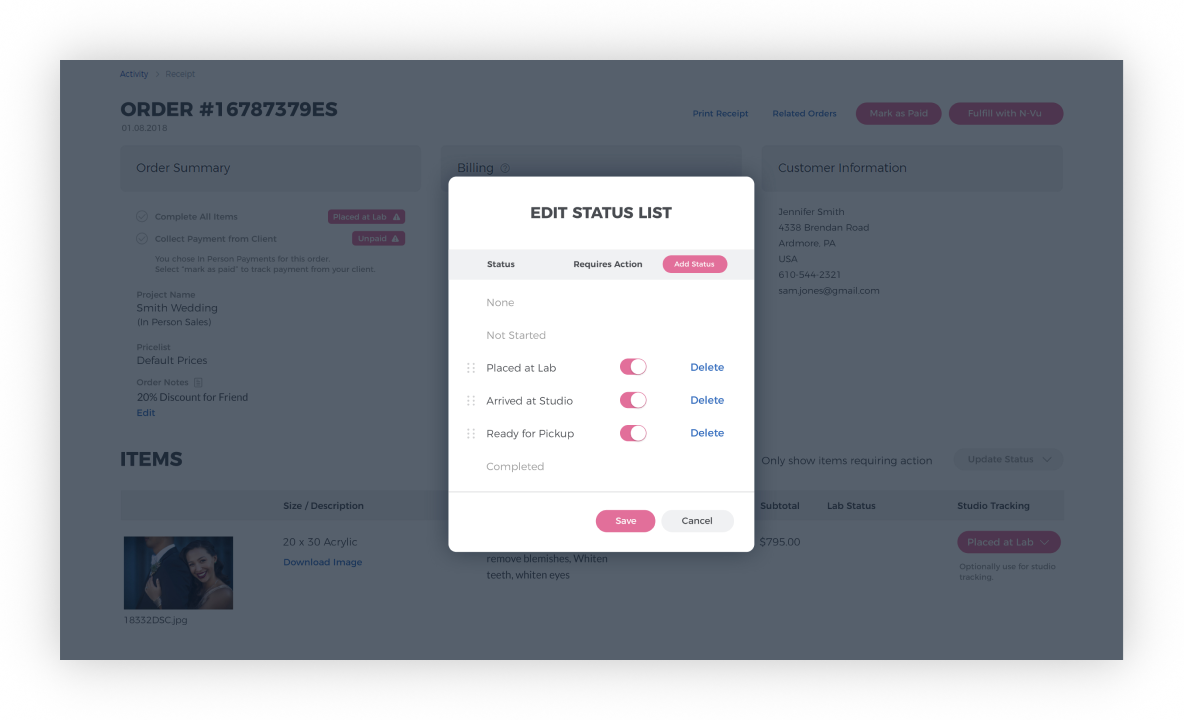 Track. Ship. Fulfill. Repeat.
If you are like most photographers today, you are using a plethora of tools to track and manage order information. We have seen it all, everything from paper-based and sticky-note workflows to third-party digital solutions that are disconnected from the rest of your process.
That world ends with Order-Vu. It doesn't matter if you order directly from a lab or self-fulfill, our order-tracking system allows you to create the custom stages of your order process to match your studio's workflow.
In addition, Order-Vu gives you complete insight into the client order where you can see pending payments due, order profit, and the status of each line item in the order.
Say good-bye to yellow stickies.
Every client order has notes tied to it. "Photoshop this, liquify that, crop here, tuck there." We have all been there. How do you keep track of all these moving pieces? Well, in the past, most photographers would scribble on paper and hope for the best.
Those days are over. Order notes allow you to track notes at three different levels. Notes can be tied to the image, to a product being ordered and to the entire order. Can you say ORGANIZED?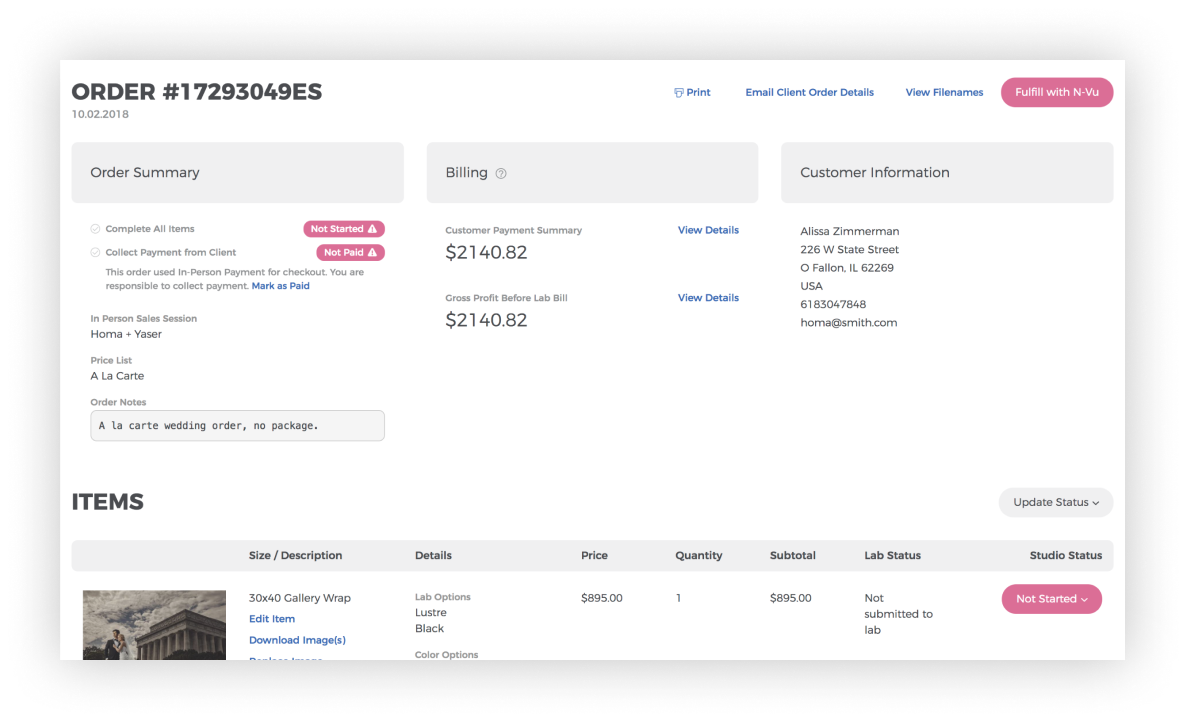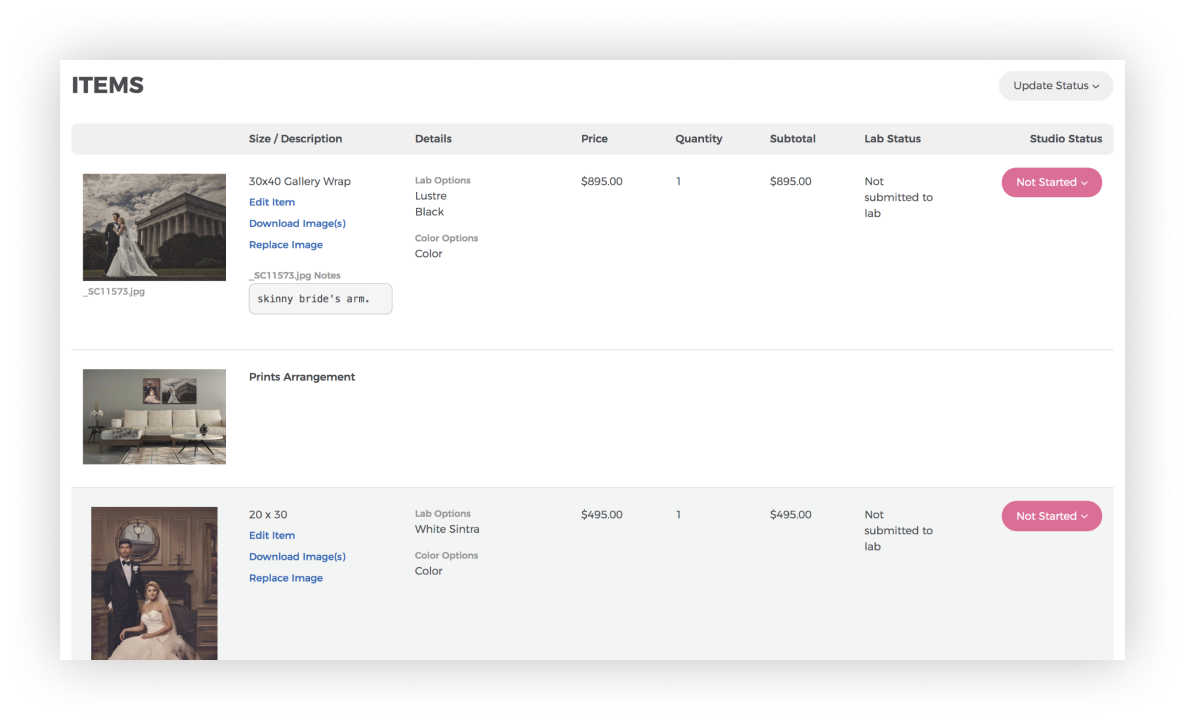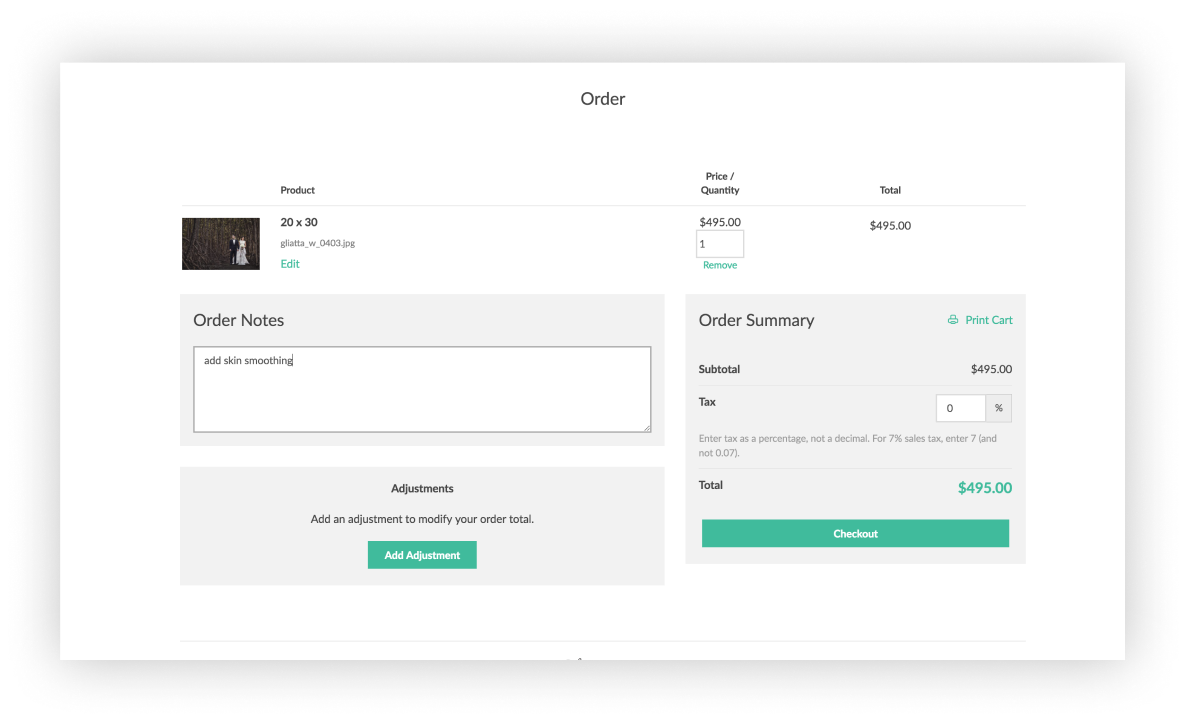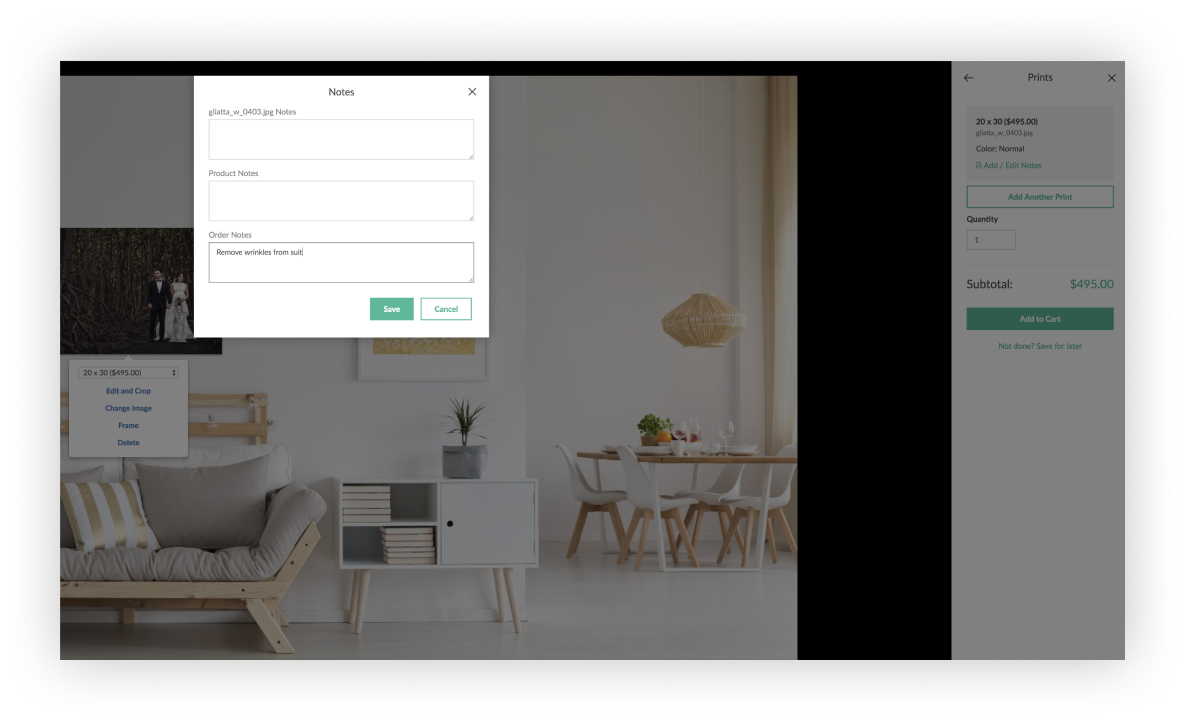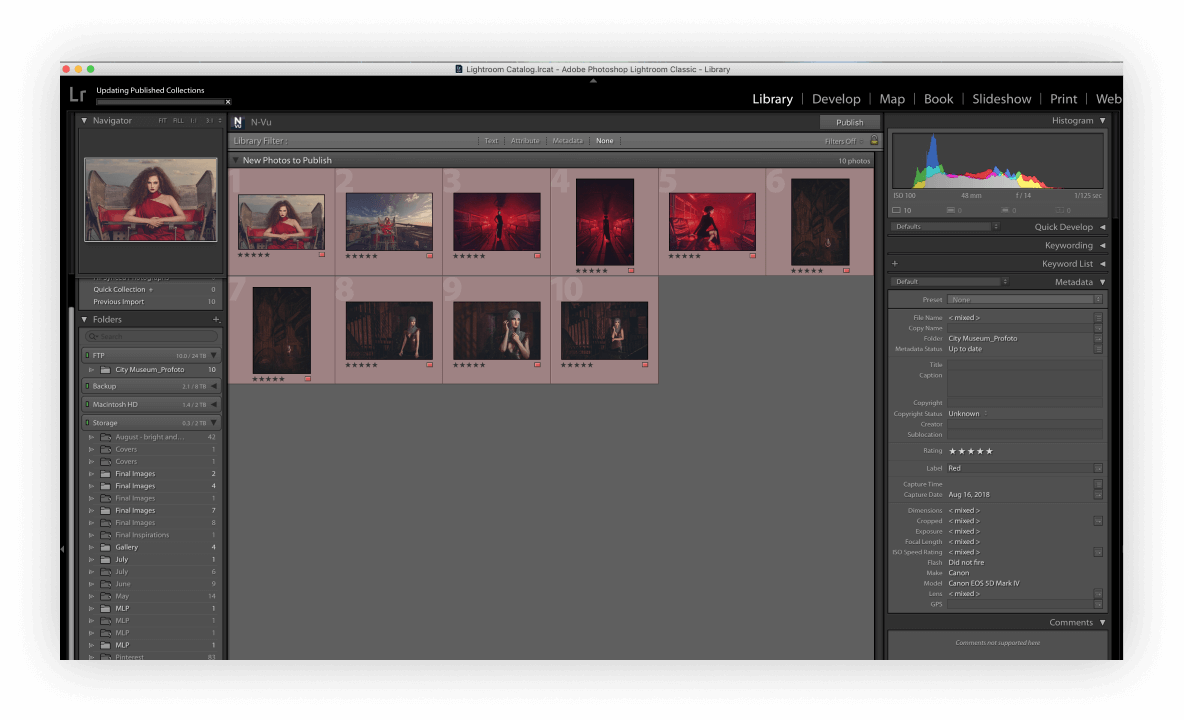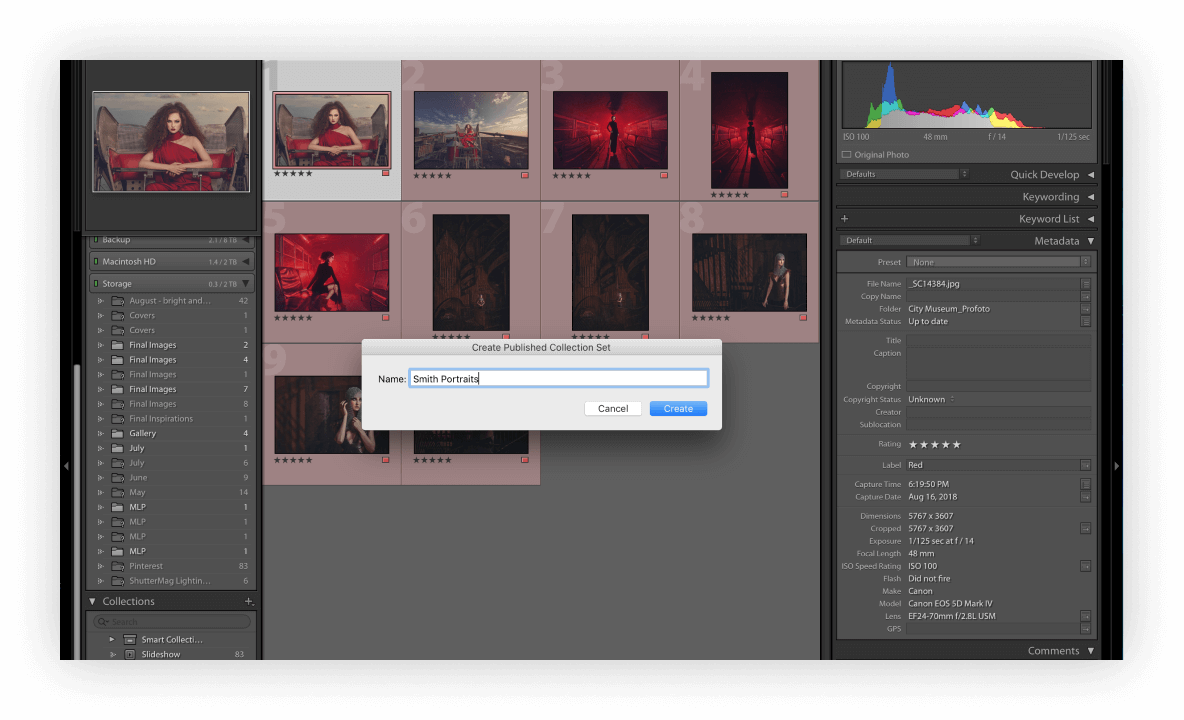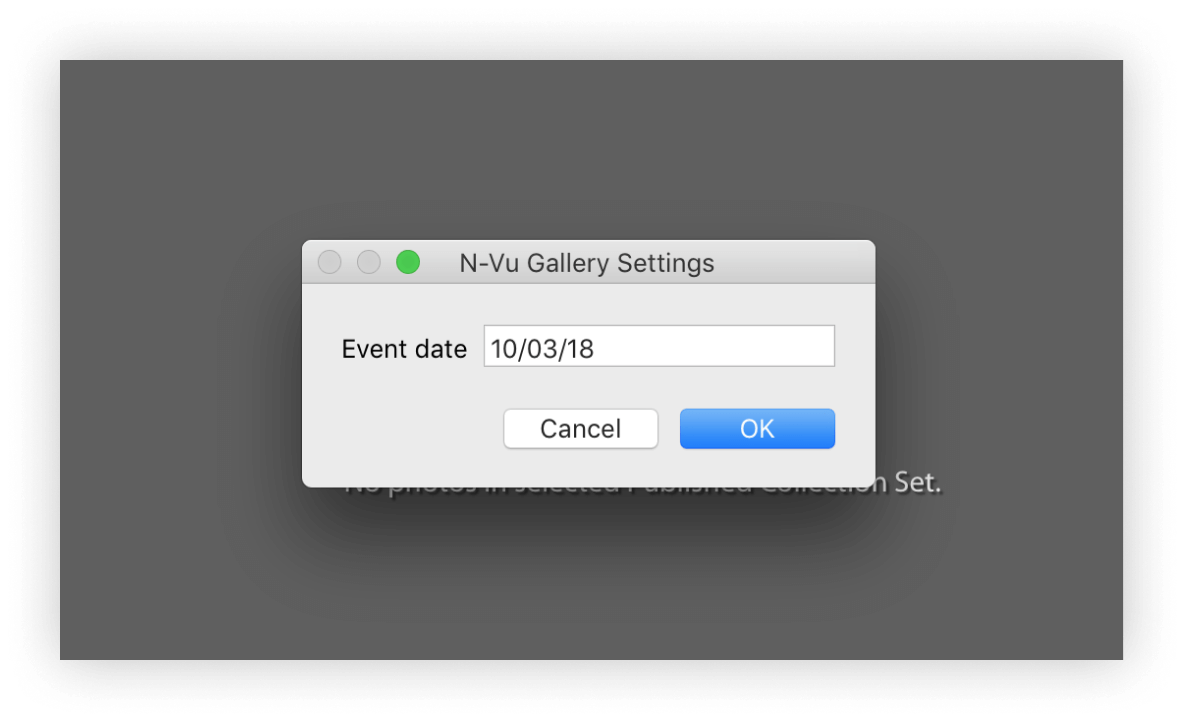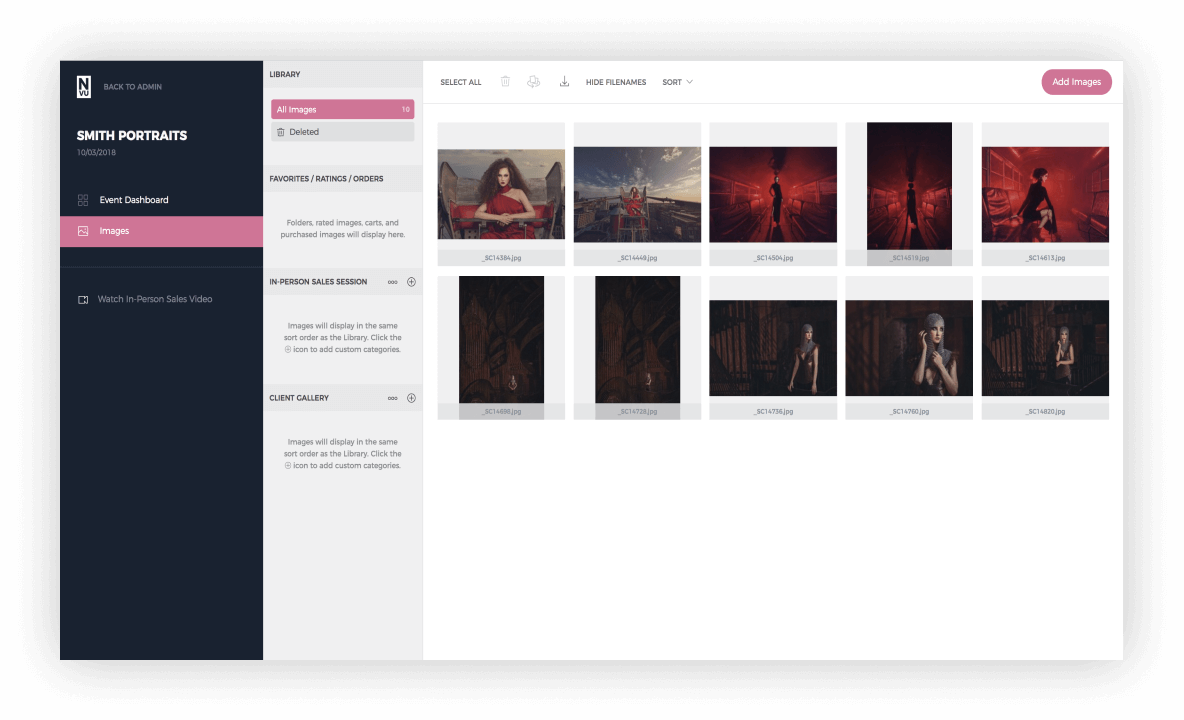 Your digital distribution center.
We all work in Lightroom. It's part of our workflow as photographers. N-Vu is about efficiency and giving you time back to do other things, like make more money. Our Lightroom plugin allows you to upload your images directly to a new or existing event in N-Vu.
Download our plugin, connect it to your N-Vu account, and BAM! You are an uploading, event creating, workflow savage.
Ever wonder how much money you made off a single event? Ever wonder how many unique visits were made to the client gallery? Ever wonder how much money you made on IPS vs. online sales? Ever wonder anything about the financials or statistics of your business?
Baked right into the product, you now have a single view into key performance metrics of your client event in the Event Dashboard. These stats are what you need to make intelligent decisions about your business. And once again, this is built right into the product.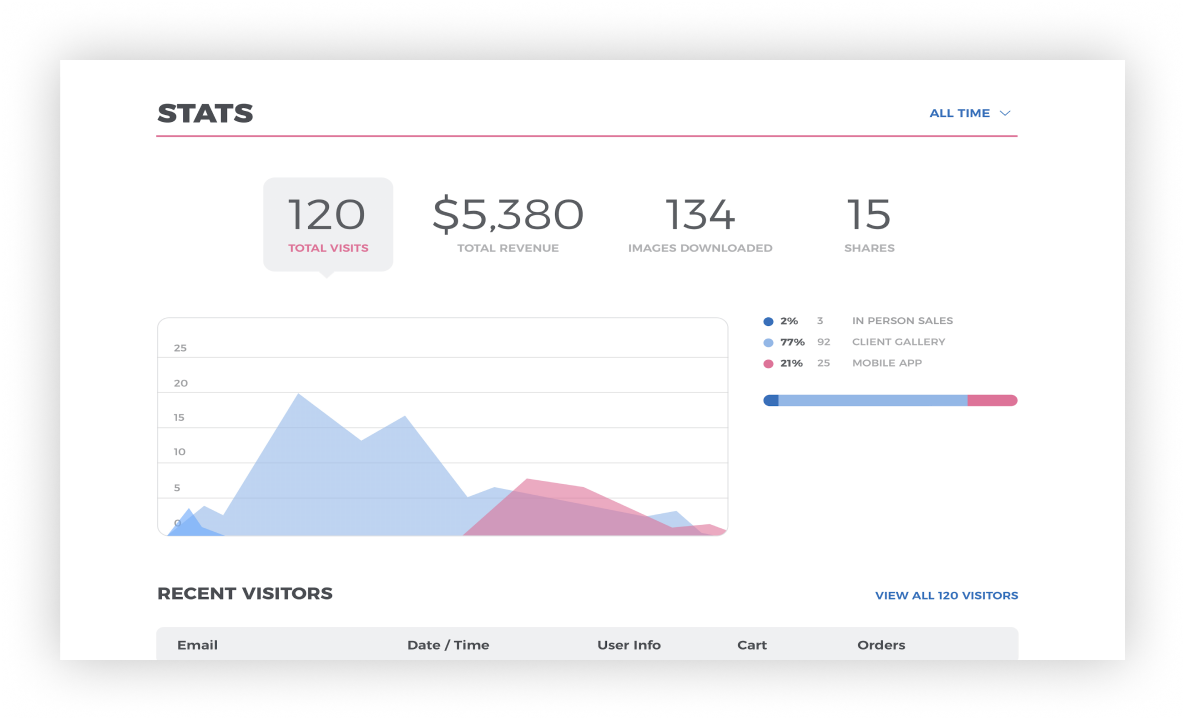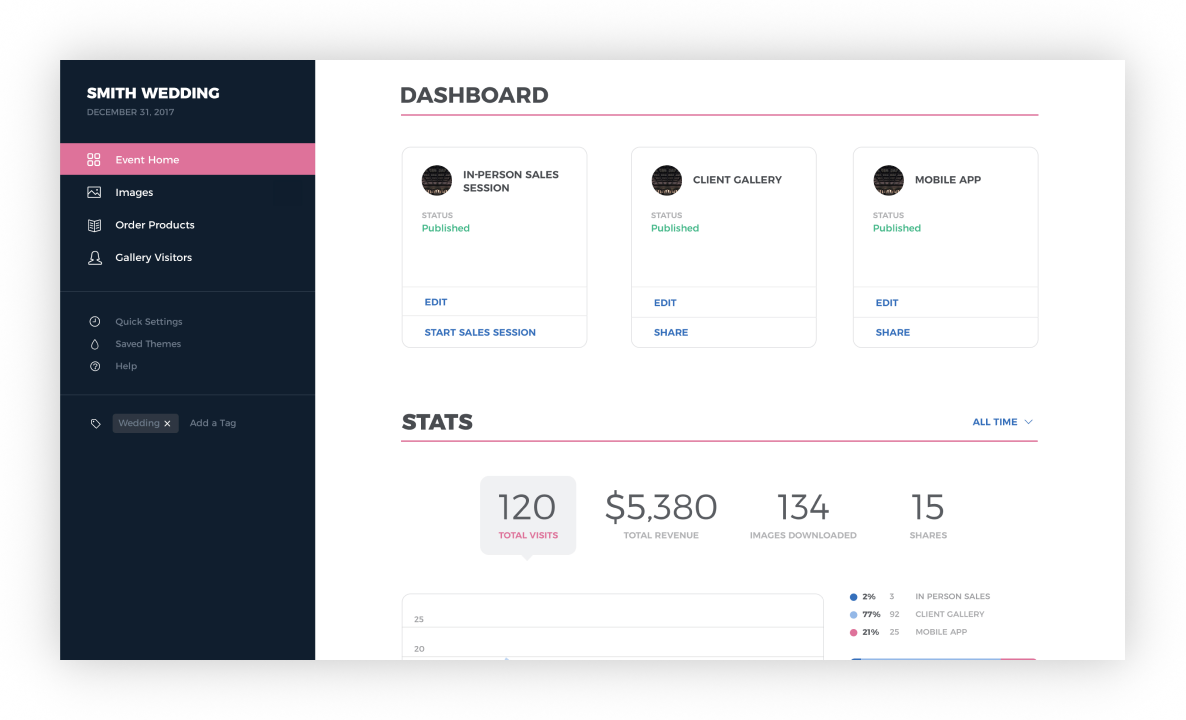 What are you waiting for?
Sign up for a free trial & get over $200 in product credits.
No credit card required.