Everything you need to add in-person sales to your studio.
N-Vu's in-person sales software is an easy to use, complete solution for photographers who do IPS, even if you don't have a studio space.
Better in-person and remote sales with Dual-Vu & Live-Vu
Dual-Vu is perfect for providing clients an elevated personal sales experience. This two screen capability gives you all the administrative controls while your client is immersed in their images. If you are in person, just set up your TV, projector, or monitor as the second screen while you control the sales session via laptop or iPad. Using Dual-Vu for remote sales sessions provides your nationwide clients an IPS link for a clean, beautiful view of their images. You are able to create wall collections, build visual suggestions, and push those finished changes to your client's view and walk them through the sales process.
Don't have a sales room, or the opportunity to meet in person with your clients? No problem!  Dual-Vu is the solution.
Live-Vu brings the power of personal face to face communication via real time integrated video calls, so you don't miss a single expression as they spot their favorite photos during a remote sales session.
N-Vu's Dual-Vu and Live-Vu extend your ability to build personal relationships and provide elevated sales experiences regardless of whether you have a sales room or not, to clients across the road or across the country.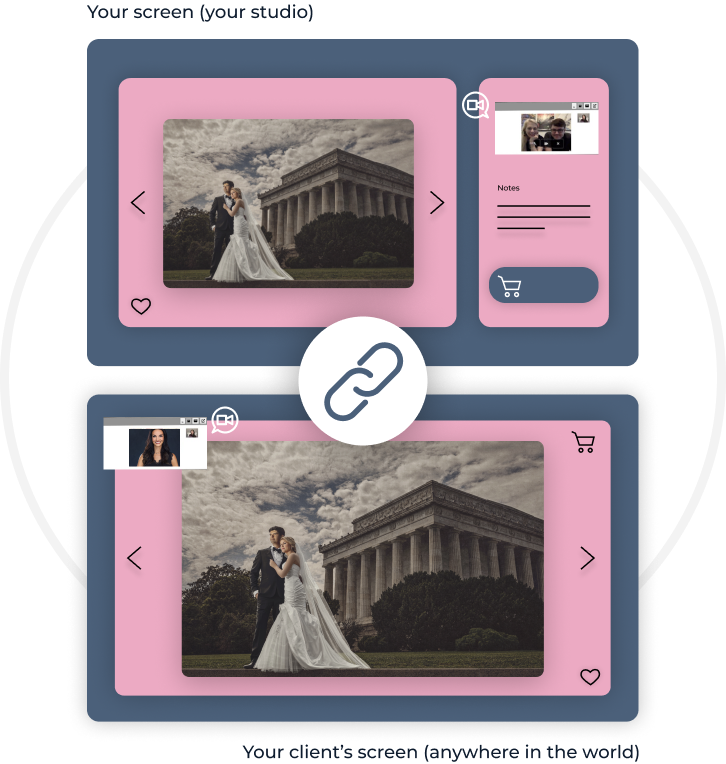 Build your own in-person sales workflow
N-Vu allows you to add, remove and rearrange the flow of your in-person sales session.
Use N-Vu's suggested workflow, based on in-person sales models from top photographers, or create your own!
Modules include: welcome screens, slideshows, culling/rating and Room-Vu.
Start your IPS session with a welcome screen
Set and control the tempo of your in-person sales session with an impactful image from your client's event. This is the first image your client will see at the beginning of the sales process. Select something that will wow your client to start it off right!
Welcome screens can be completely customized with text placement, fonts and colors so it always has maximum impact.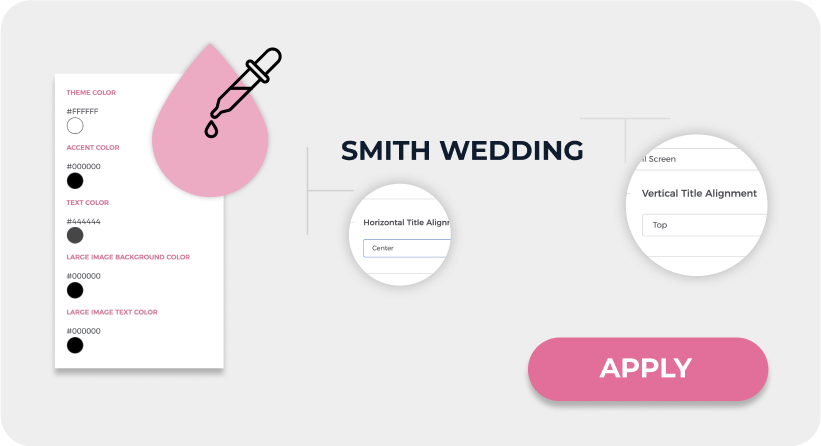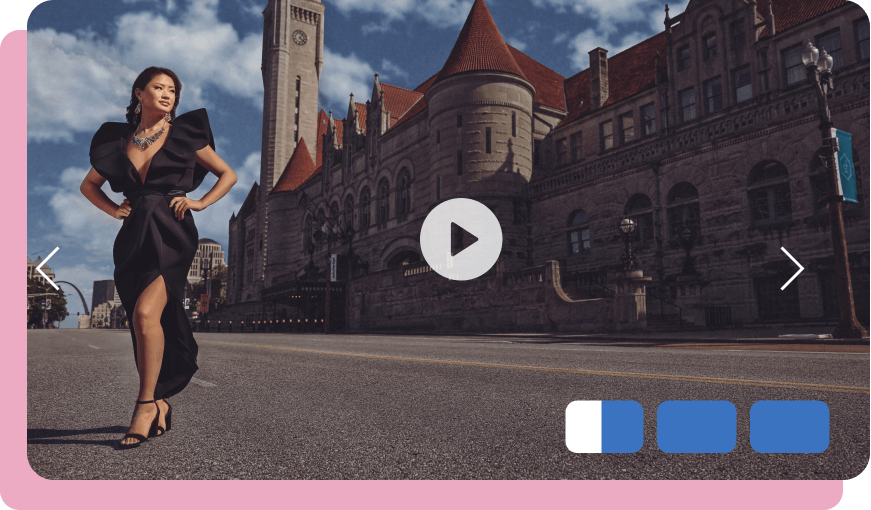 Relive the best moments with a slideshow
Showing a sampling of images from their event in a slideshow format is a great way to kick off your in-person sales session.
N-Vu IPS allows you to control the timing, transitions, colors and slideshow effects. You can also select as few or as many images from the ones uploaded to your event as you like!
Culling: help clients select their favorite images
Culling is an incredibly powerful part of the in-person sales process. This helps clients narrow down the images they'd like to order for prints and albums.
N-Vu gives you many options for the image selection process: Favorites folders, Yes/Maybe/No or Yes/No rating systems and 4- and 5-star image ratings.
Need to take a closer look at some images? Four culling views are available: large image, thumbnail grid, compare two images, or single image view.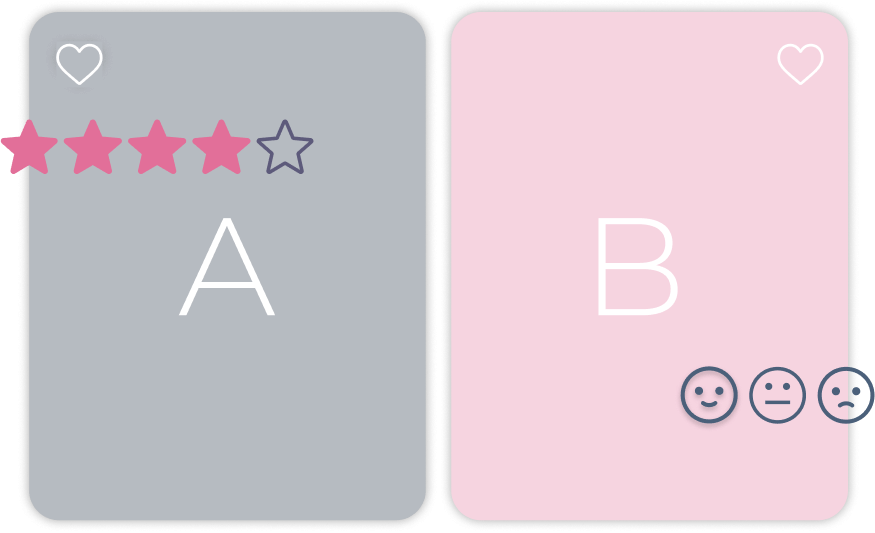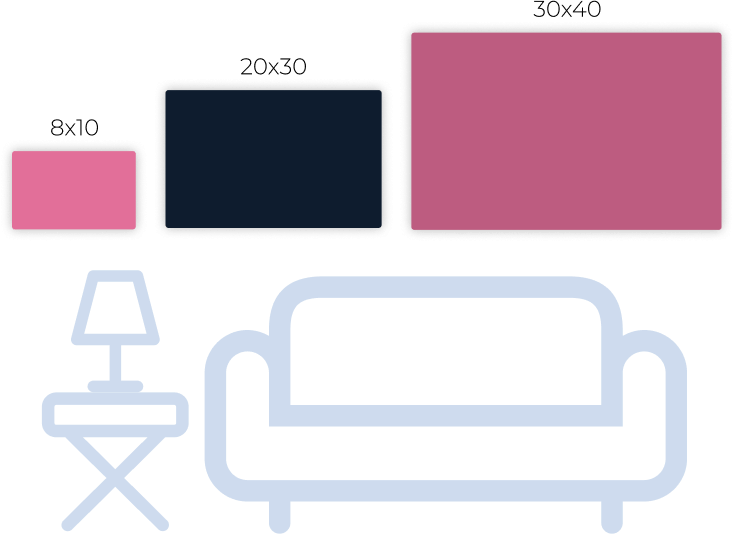 Sell large wall art with Room-Vu
Now that your clients have selected their favorite images, it's time to choose what products to print them on! Seeing is believing, and once your clients see the difference between an 8×10 and a 20×30, you'll start selling prints larger than you ever thought possible.
With Room-Vu, you can show wall collections or single images in a variety of sizes on the wall in real time. Use N-Vu's stock rooms or upload a custom room.
Track client orders from payment to delivery
Take your client order tracking into the 21st century. No matter what lab or payment system you use, N-Vu can replace the spreadsheets, sticky notes and legal pads.
Create custom statuses for each step in your order fulfillment workflow. Take payment through N-Vu or mark the order as paid after you collect in person, with no commissions on orders taken during the IPS session. Mark each image off as you order, receive, package, and deliver it, or mark all images as complete at once. You can even filter orders by status and track what prints are part of wall clusters.
See proofing gallery and in-person sales session performance at a glance with event dashboards
Event dashboards give you a convenient way to see your entire client event at a glance: their in-person sales session, proofing gallery, mobile app, images, orders and more!
Stats give you a high-level view into key performance metrics of your client gallery and in-person sales session. See who visited, what they bought or downloaded, and your total revenue.
What are you waiting for?
Sign up for a 14-day free trial & get over $200 in product credits.
No credit card required.