Previously published in Success Magazine by H&H Color Lab, 2018
"It turned out that the shoot-and-burn model was unprofitable and exhausting. Before long, I found myself overworked, underpaid and highly frustrated. This was not a sustainable business model, and I knew something had to change." Rachael Boer
This quote from a past article in Success Magazine, titled "Turning the Tide: An IPS Revolution," was written by Rachael Boer of IPS Mastermind. Photographers, of all experience levels, have found that by focusing on in-person sales and high levels of customer service, their businesses become so much more profitable. The "in-person sales" experience can be created in a myriad of ways as new technologies continue to expand this proven sales model. Enjoy the article and enjoy Rachael Boer and Dorie Howell's information packed website, ipsmastermind.net. They give you tangible ways you can change your business for the better and continue to thrive—even during these unsteady times!!
---
In spring 2014, I led a small workshop near Washington, D.C., on the topic of in-person sales. Over tea and scones, 10 local photographers and I discussed the ins and outs of selling photographic artwork to earn more money and increase client satisfaction.
That night, I created a Facebook group where the workshop members could share ideas about in-person sales. Within a few days, it started to grow, and by fall 2017, the community had mushroomed into over 53,000 members, with more added each day.
Clearly, the idea of IPS has hit a nerve with thousands of photographers, many of whom started their businesses during the advent of the digital era, but are burned out on delivering only digital images. They are looking for a more fulfilling, profitable business model, and IPS promises that and more.
My own IPS conversion story is dramatic. I started my portrait business near D.C. in 2008, with no business education whatsoever, charging $50 for a session and a disc of images.
It turned out that the shoot-and-burn model was unprofitable and exhausting. Before long, I found myself overworked, underpaid and highly frustrated. This was not a sustainable business model, and I knew something had to change. And yet I felt stuck, unsure of where to go or how to improve things.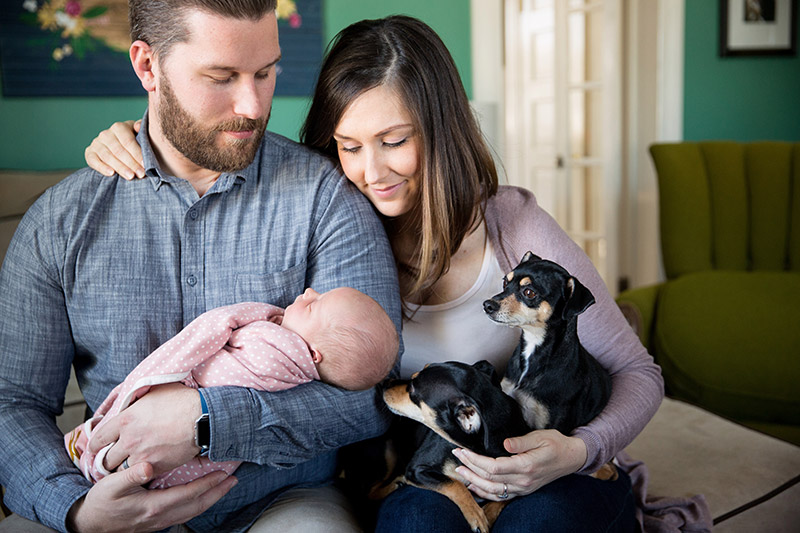 As I was considering shutting down my business altogether, a photographer introduced me to the concept of in-person sales. She told me she often made sales as high as $5,000 per client, which seemed impossible to me. I couldn't fathom doing less work and making more money. But I sensed this was the way to go, and threw myself into learning everything I could about the business model.
Soon, I increased my prices and began selling prints and products in person, rather than just delivering CDs. I was shocked to see that my clients were much happier and willing to pay far more than I ever expected for gorgeous quality artwork. My average sale soon leaped to $1,200 and then $2,000, and my clients were referring their friends more than ever.
Thrilled by this change, I became an IPS fanatic and started connecting with other photographers who run their businesses this way. One of them was Dorie Howell.
Dorie focuses on newborn and maternity portraiture in her northern Virginia home studio. Soon after starting her business, she learned about IPS and decided to sit down with her clients in person to show them artwork samples rather than the hands-off approach of the online gallery. She was shocked when her sales tripled overnight. It became clear to her that her clients wanted guidance on which images to choose and how to display them.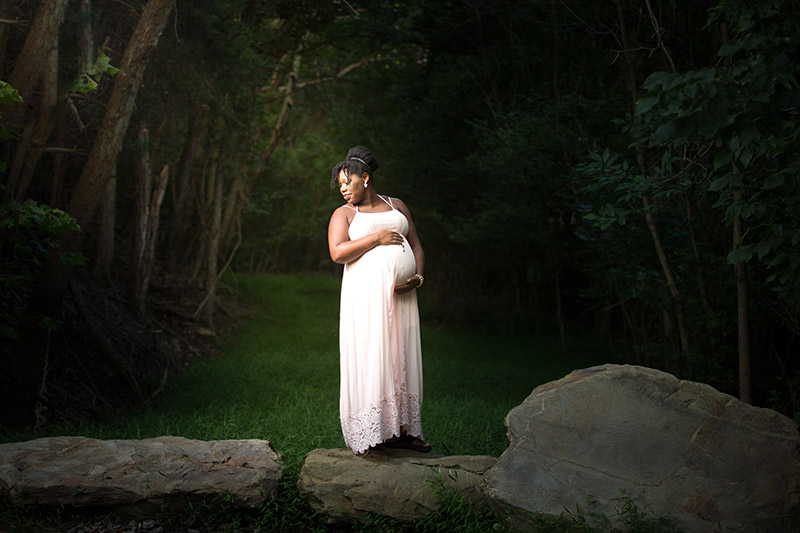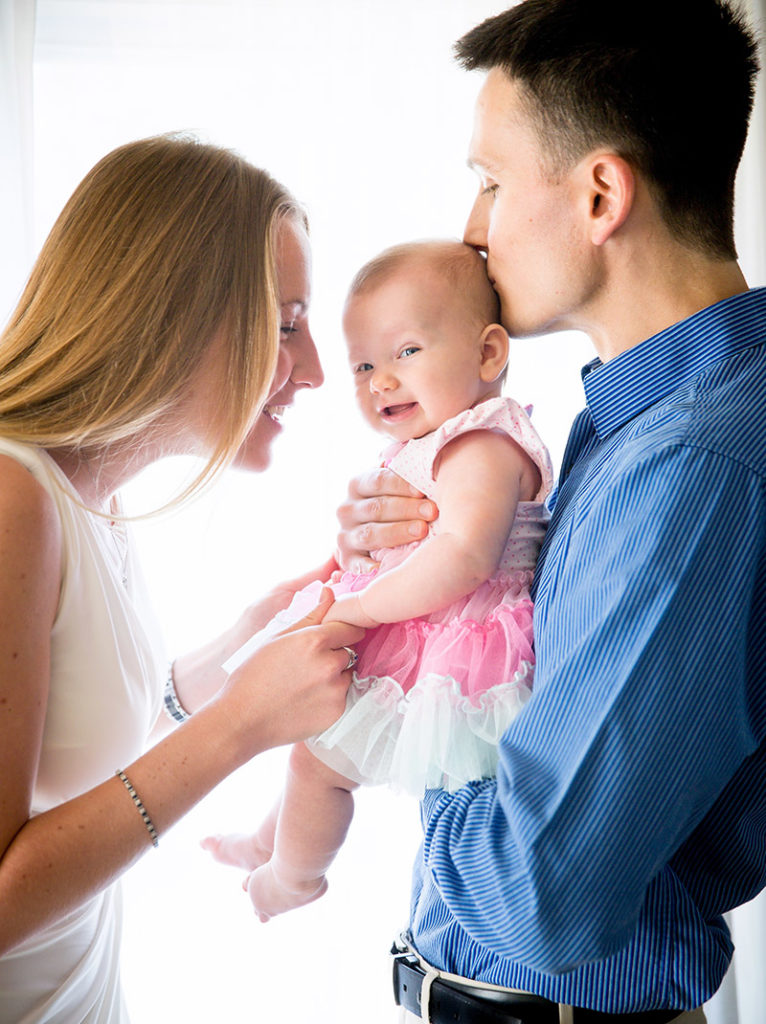 Dorie joined me as a leader of the in-person sales Facebook group, and in 2016 she and I discussed how we could help people grab the same benefits of IPS. Dorie and I believe that everyone can succeed if they have the tools and support they need to build their business. IPS is not just for the elite photographer, but for anyone who wants to give their clients the best possible experience and is willing to invest time and energy into learning how to offer it.
We also believe that the best way to learn IPS is from people who are succeeding with it. The best educators are those who have built dynamic, successful, profitable photography businesses. Thus, IPS Mastermind was born.
Our vision was to create an online space where people could access practical, concise courses taught by successful photographers on the most important IPS topics. We asked dozens of our colleagues to provide a video course on the topic of their choice.
Soon we had a library of courses on marketing, pricing, in-person sales, branding and workflow, in addition to articles, templates, scripts and other resources to support the IPS photographer. Members could join the community for a small monthly fee, and immediately access all the resources on the site, plus a private discussion group to ask questions and interact with the instructors for individualized help.
When we launched the IPS Mastermind membership site in October 2016, we started to see something amazing happen. Within a few weeks, photographers started sharing their IPS success stories.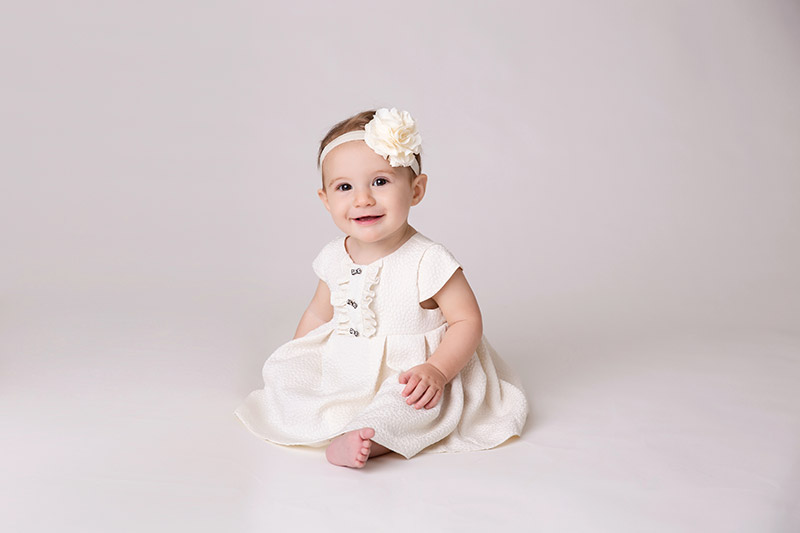 "I used to be stressed to the max about finances and struggled to pay my studio rent each month," one photographer wrote on our Facebook page. "Thanks to IPS Mastermind and our first three official sales, we not only paid our rent but ordered more samples, upgraded our sales software and paid ourselves a bonus! Plus, I feel so much more fulfilled and empowered as an artist offering my clients beautiful prints rather than just handing them digitals and walking away."
Another shared: "IPS changed my life! I took the IPS 101 class on the IPS Mastermind site, ordered a few samples and dove in. My first client spent $1,520, and I nearly fell out of my chair! Best yet, she hugged me and thanked me for the amazing experience. Why didn't I start sooner?"
We realized that education had been the missing piece for many photographers. They had known about in-person sales and had even been in Facebook groups discussing the topic for years, but until they had access to practical, organized, expert materials, they didn't feel equipped to take the leap. We were delighted to be able to offer this to them and see so many inspiring success stories unfold.
In addition to managing our large Facebook group and running the IPS Mastermind site, Dorie and I still run our own busy portrait studios. We practice what we preach every day, and share stories and videos about our sales experiences in our Facebook group to encourage other members. The community we have created emphasizes solid, practical business advice, and our instructors don't shy away from offering some tough love when needed, because we truly want to see our members succeed.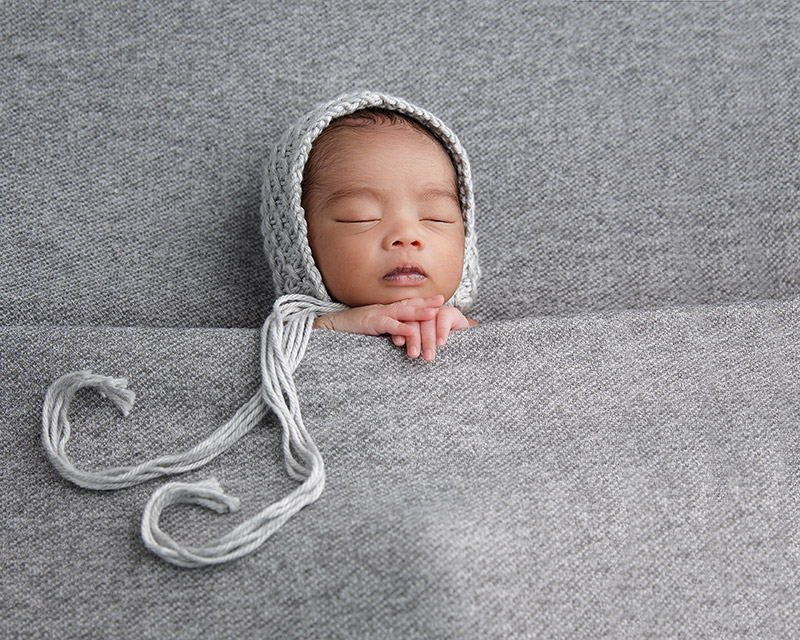 We like to remind people that in-person sales isn't a new concept. It isn't a fancy new idea someone just came up with—in fact, it's how virtually every product has been sold for thousands of years. If you go to the mall or buy a sandwich at a deli, you are experiencing in-person sales. So while it can seem scary for photographers who have only sold through an online gallery, it is quite simple. At IPS Mastermind, we demystify this process and give photographers the tools they need to succeed.
We welcome you to our community of serious, focused photographers striving to improve their client experience and make their business more profitable. Join our community at www.ipsmastermind.com and check out the IPS Mastermind group on Facebook. We look forward to watching more photographers become empowered to offer an outstanding service to their clients, while increasing their revenue significantly in the process.
Rachael Boer owns a wedding and portrait photography studio near Washington, D.C. She is the cofounder of IPS Mastermind, an educational website focusing on business and sales training for photographers. Rachael has been featured in Professional Photographer magazine, was a guest on the Finding Creative Success podcast and has spoken at local and national conferences. Find her online on her website, Instagram and Facebook.
Dorie Howell is a professional photographer in the Washington, D.C. metro area, and is the cofounder of the IPS Mastermind education site. Dorie specializes in photographing newborns and children. Her work has appeared in Women's Day, Better Homes and Gardens, Women's Wear Daily, Ladies' Home Journal and Washington Parent. Dorie is a popular podcast guest, having been featured on The Click Cartel, Six Figure Photography and Finding Creative Success. Find her online on her website, Instagram and Facebook.