To look at my desk you wouldn't believe that I like simple and streamlined. It is truly the picture of organized chaos. However, when it comes to keeping up with our IPS orders and client files, we need the tech to work for us and be simple to use.
In the past our process has been a little like my desk. I would write down the client's order during the IPS session, we would take their payment, and send them an invoice later through 17hats to reflect the order and payment they had made. Unfortunately, there would often be key notes in N-Vu about image cropping that got missed in that transcription. This would often leave me flipping between different screens in order to complete a client's order. Not the stellar experience I want our clients to have.
To say I was thrilled when N-Vu announced that they had an integration with 17hats is an understatement. This simple integration has not only saved us time, but makes our clients a lot happier to instantly get a record of their purchase whether they are in person or having a remote design session with us.
Step One
Go into your account settings in 17hats and click on integrations. Scroll down to the section for N-Vu and click connect.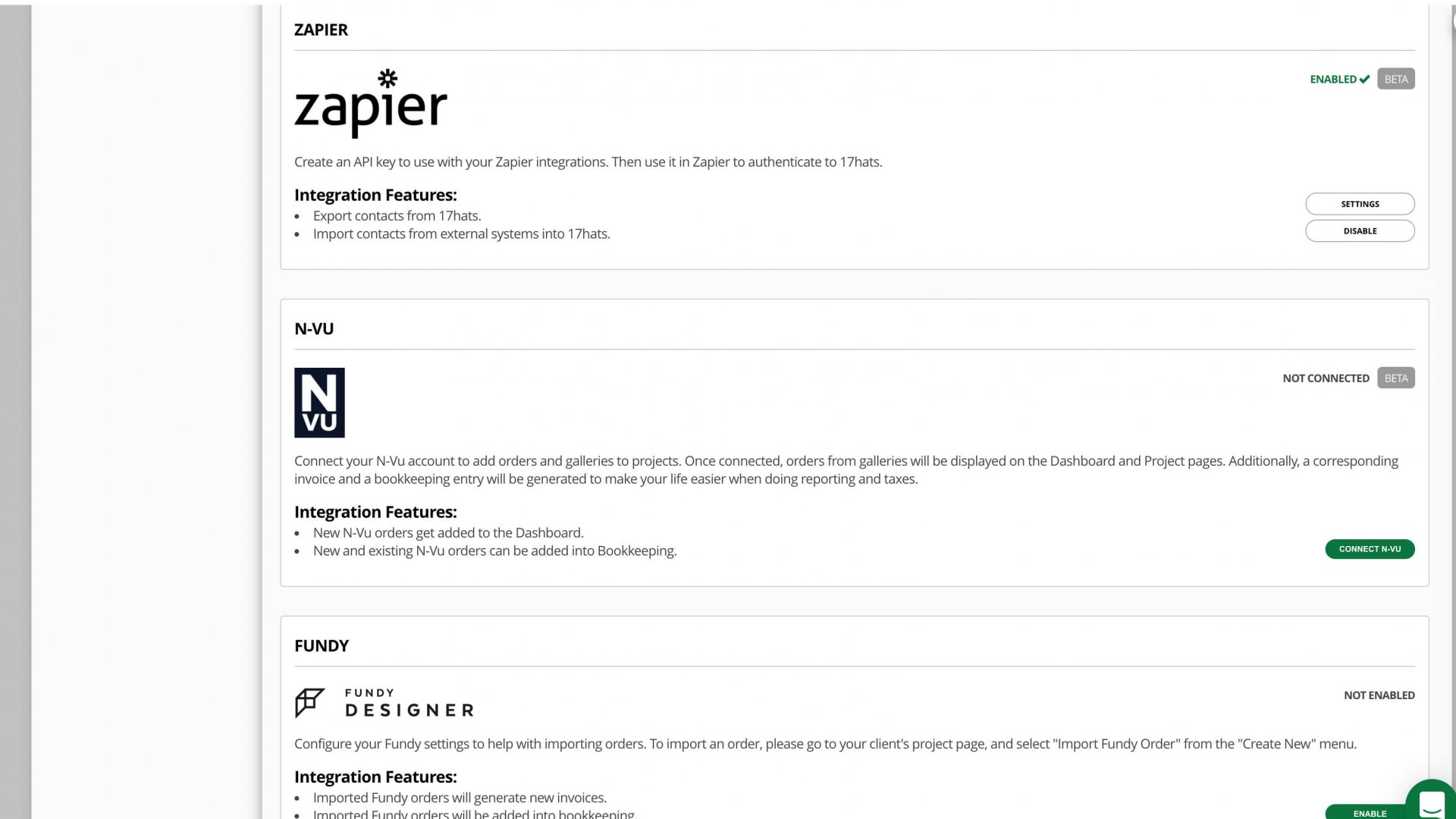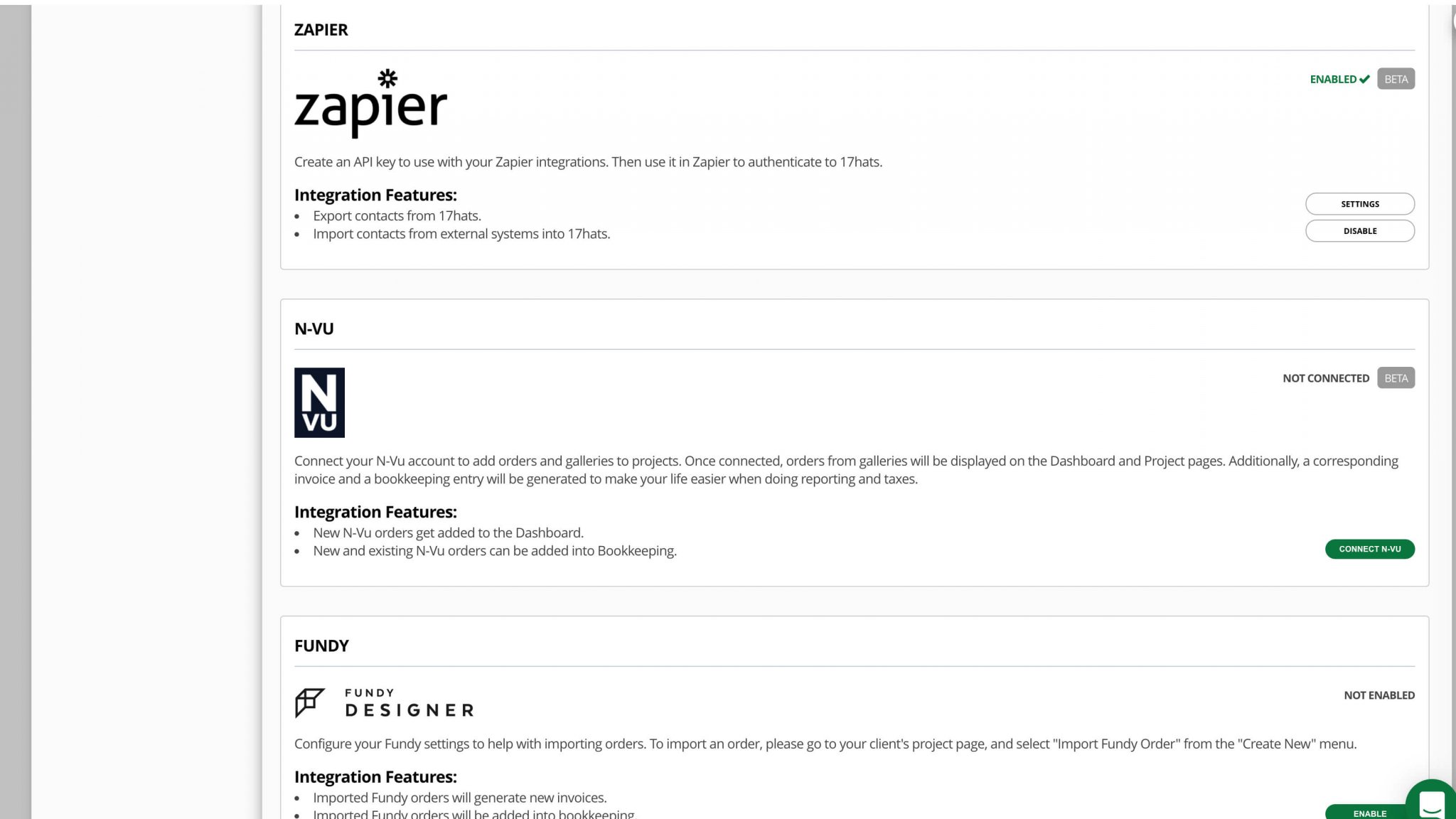 Step Two
A pop-up will appear asking for you to select income category and bank account. Once that is selected click connect and it will take you to the N-Vu website to login.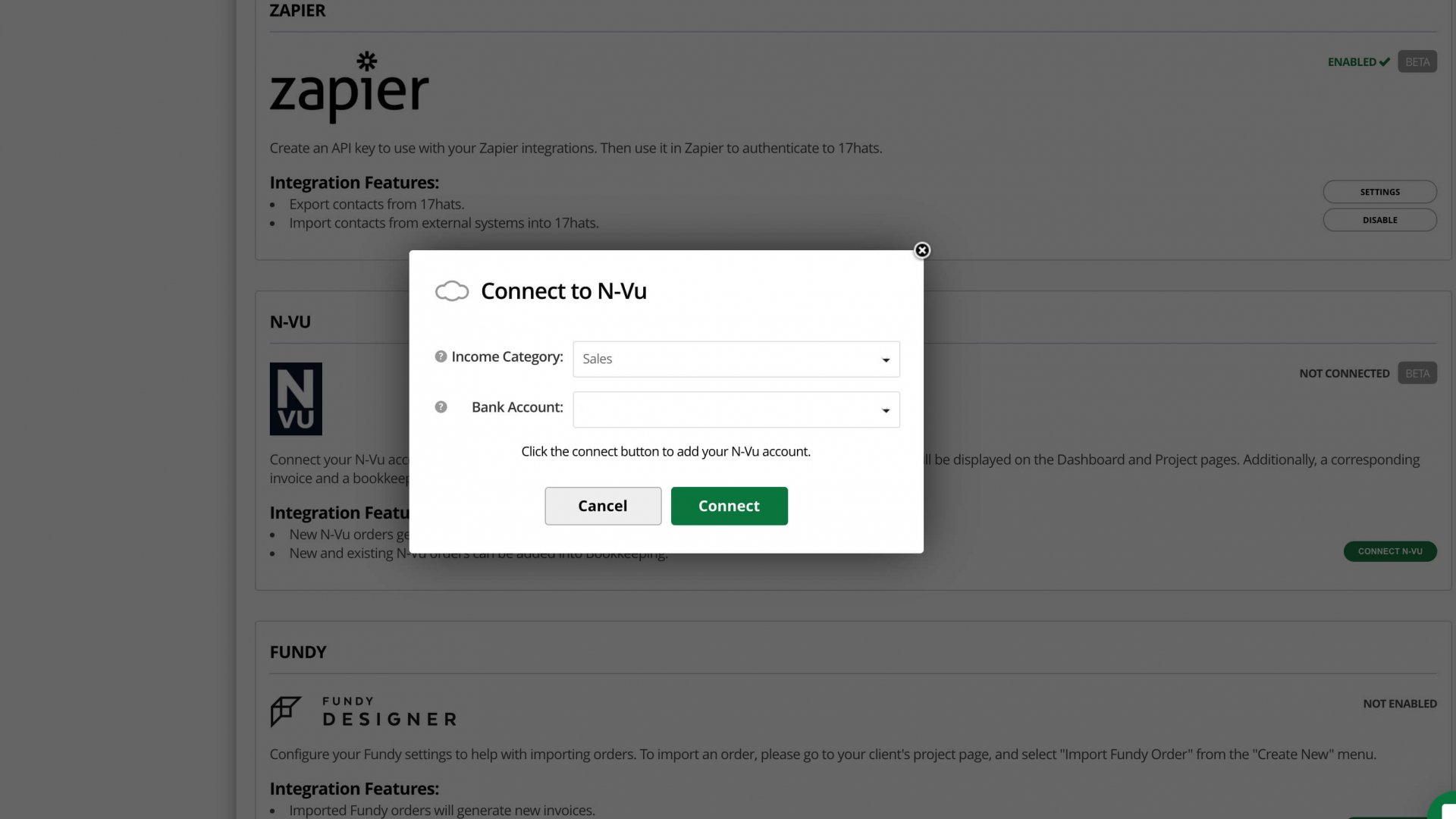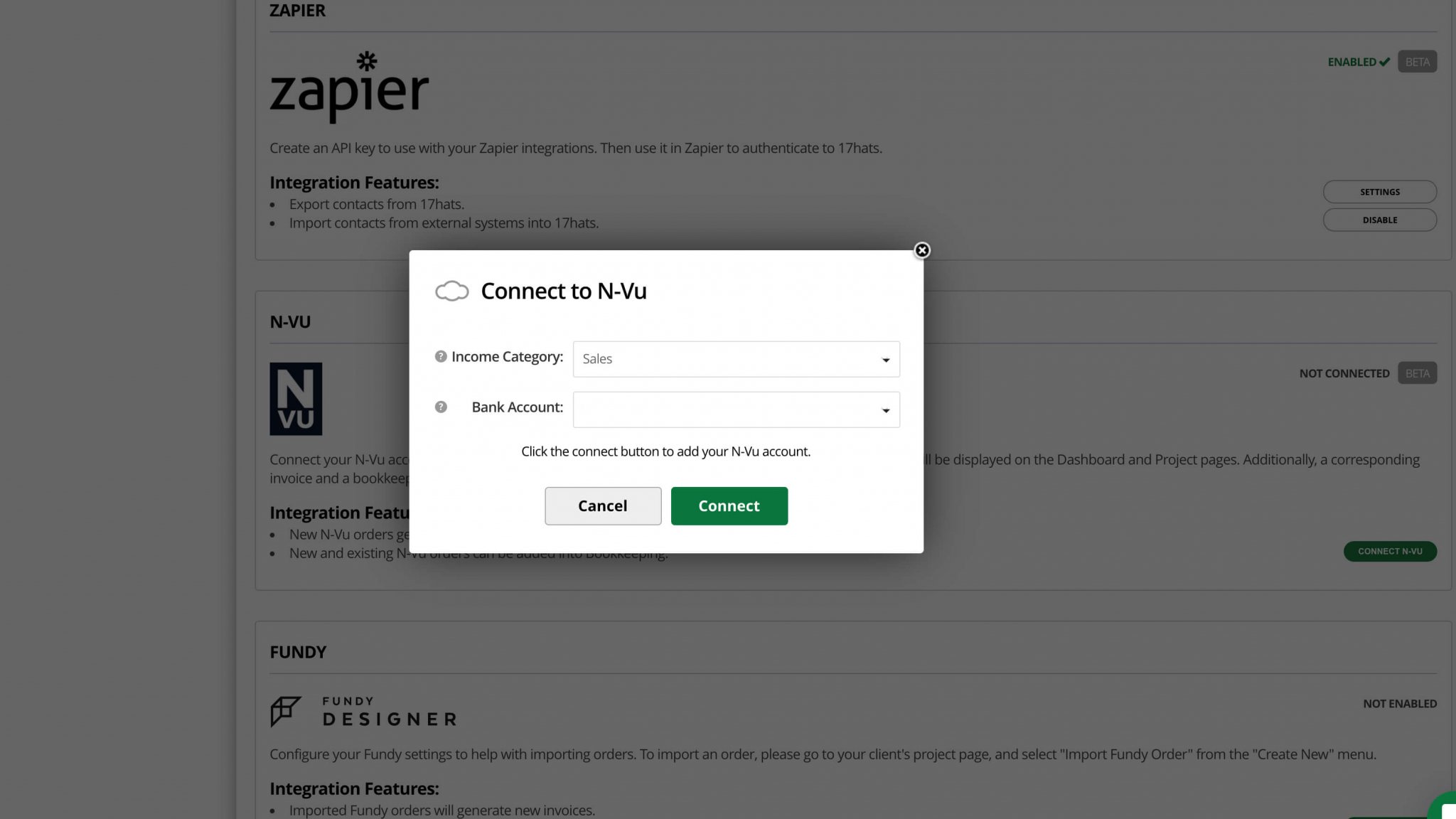 Step Three
Once logged in, the integration will be live and you can start.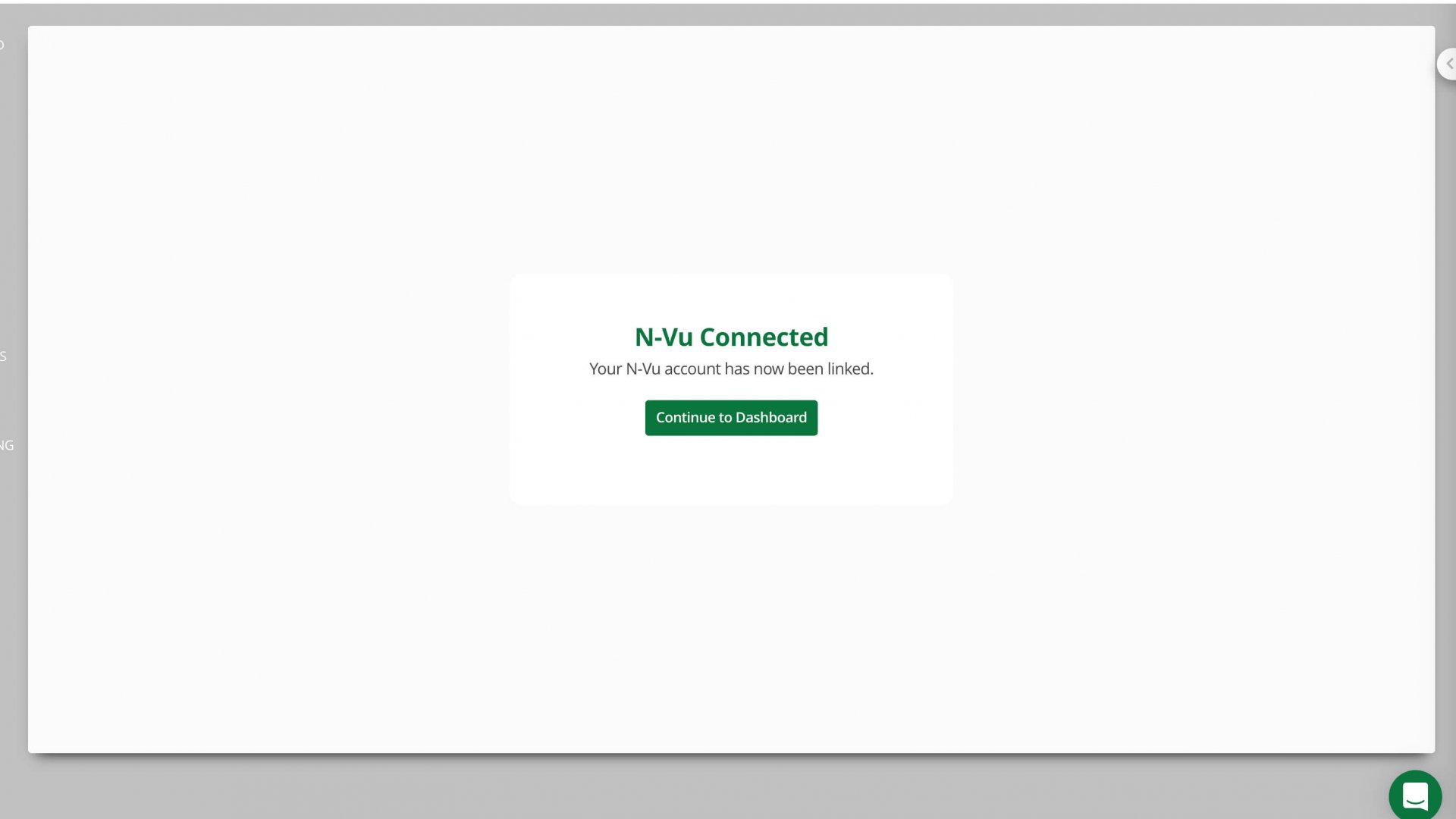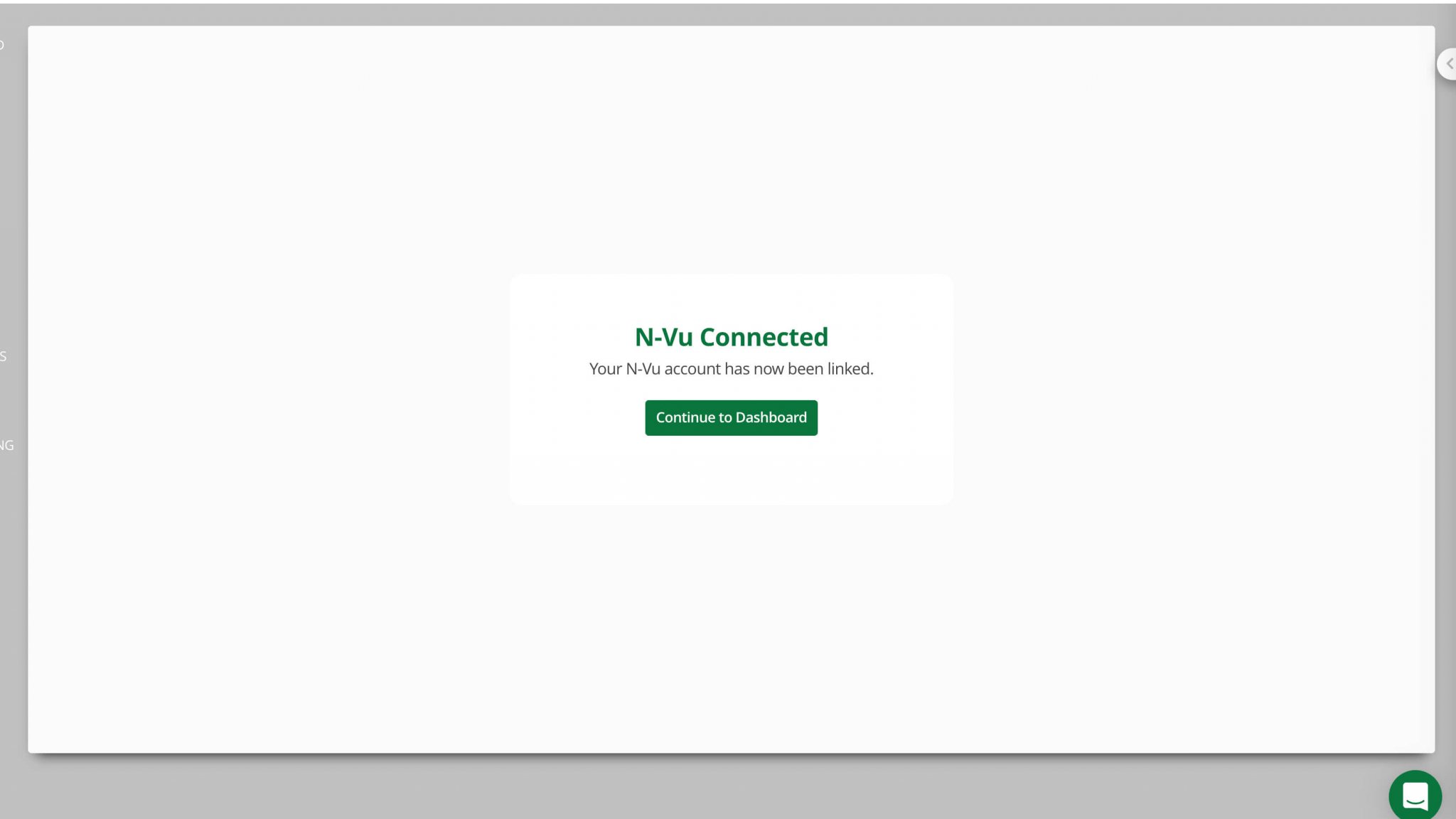 When testing this integration, there is one very important key thing to note. Your client's gallery in N-Vu must match their e-mail address, project name, and email-address in 17hats in order to have the invoice go into the existing project. Otherwise, you will end up with a completely new project. While that may not seem like a big deal, it is, and here's why. . .
Typically our clients will hire us to cover a wedding and from there may add on additional services. Each of these services then results in separate design sessions, but not always a new project. For example, if Suzy hires me to shoot her wedding, an engagement session, bridal portrait and a boudoir session that ends up being 4 IPS sessions. I like keeping all of those invoices in one place so that it is easier for me to track the lifetime spend of a client rather than having to go into separate projects to tally it all up.
Here's how to make sure that the project and the IPS session connect.
Step One
Check that the name of the project in 17hats is the same as the name that you put into the event set up in N-Vu.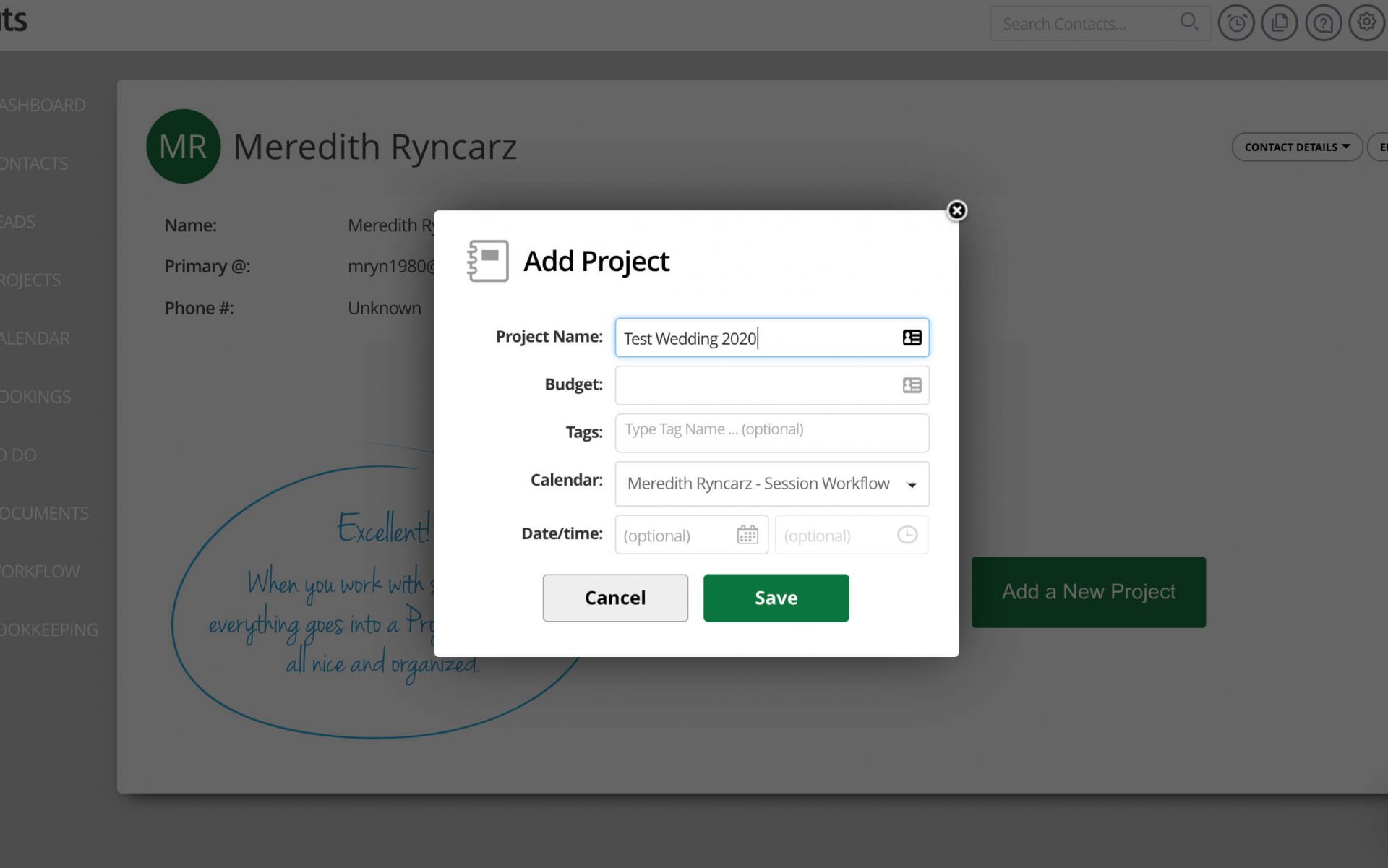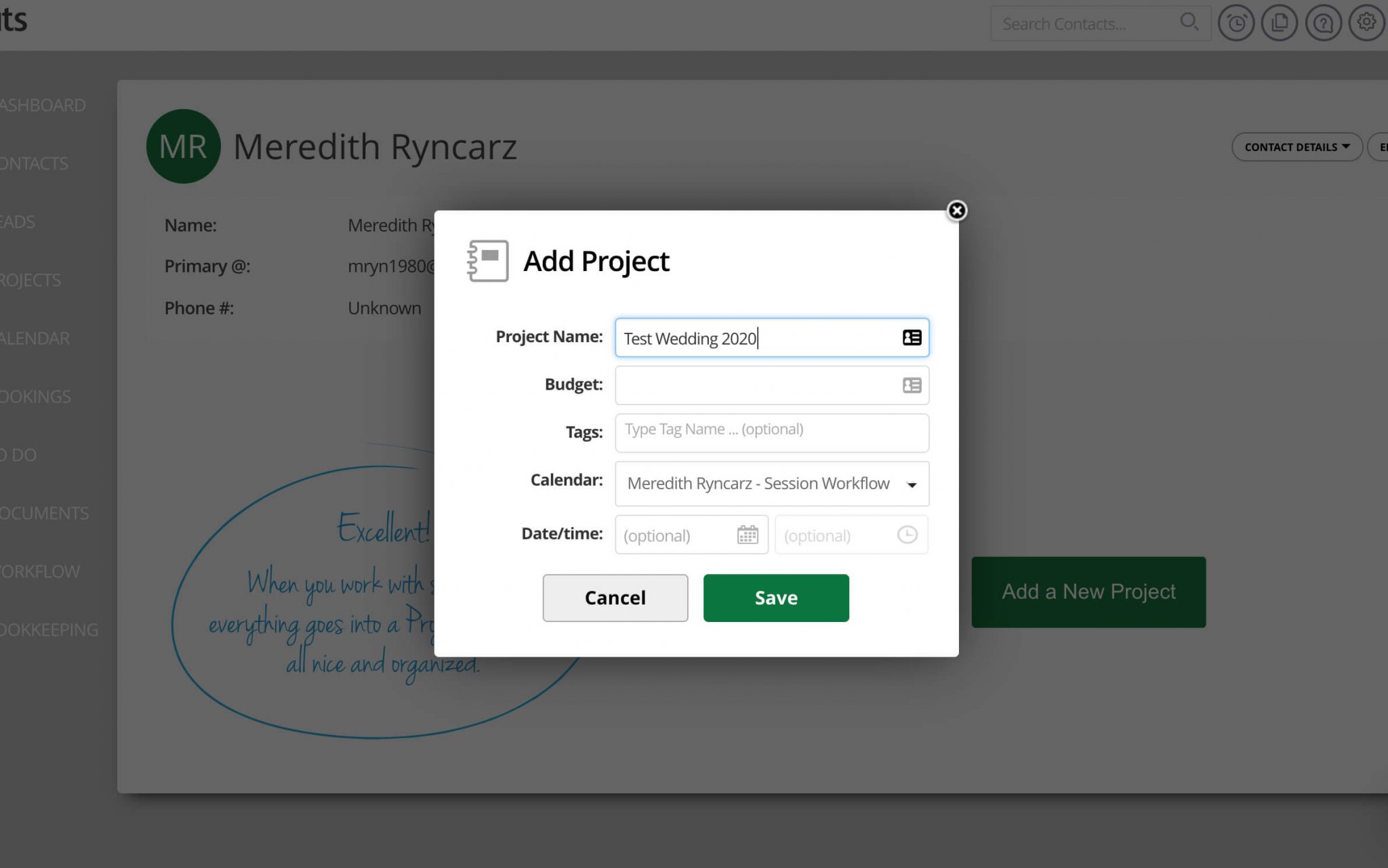 Step Two
As you set up your design session in N-Vu and put in your client's contact information, this also needs to mirror exactly what is in 17hats so that when the invoice is created, it goes into the project rather than creating a new one.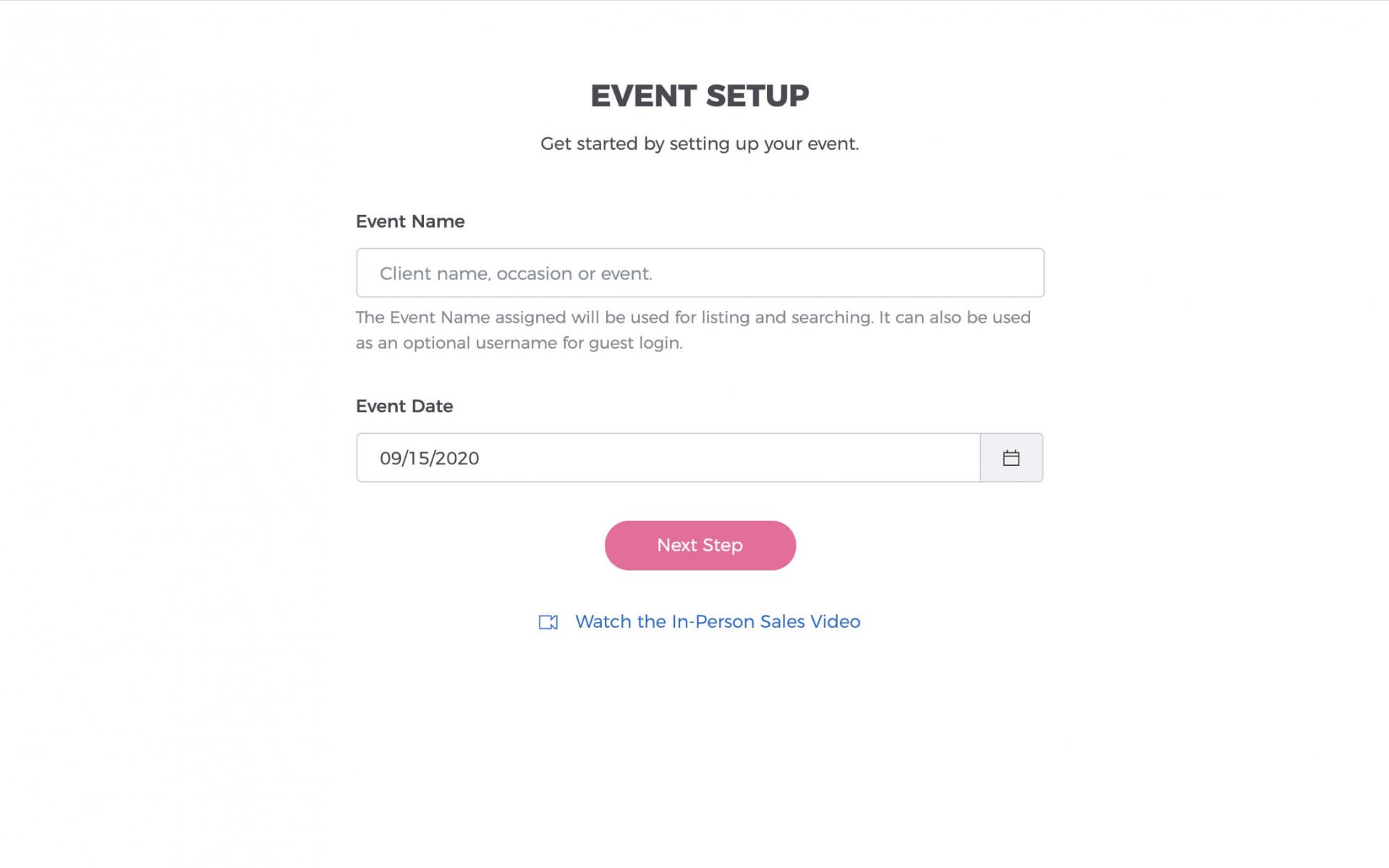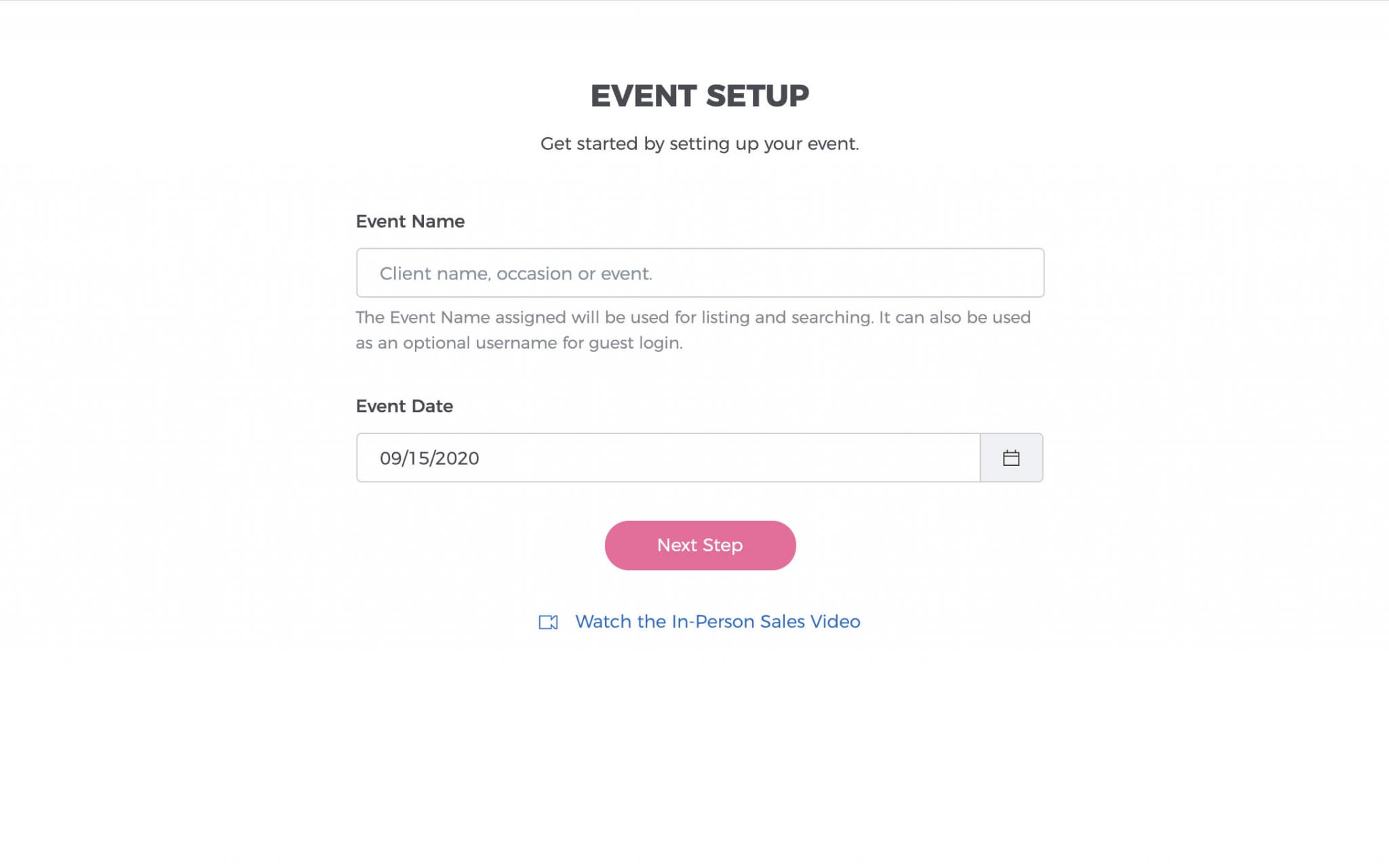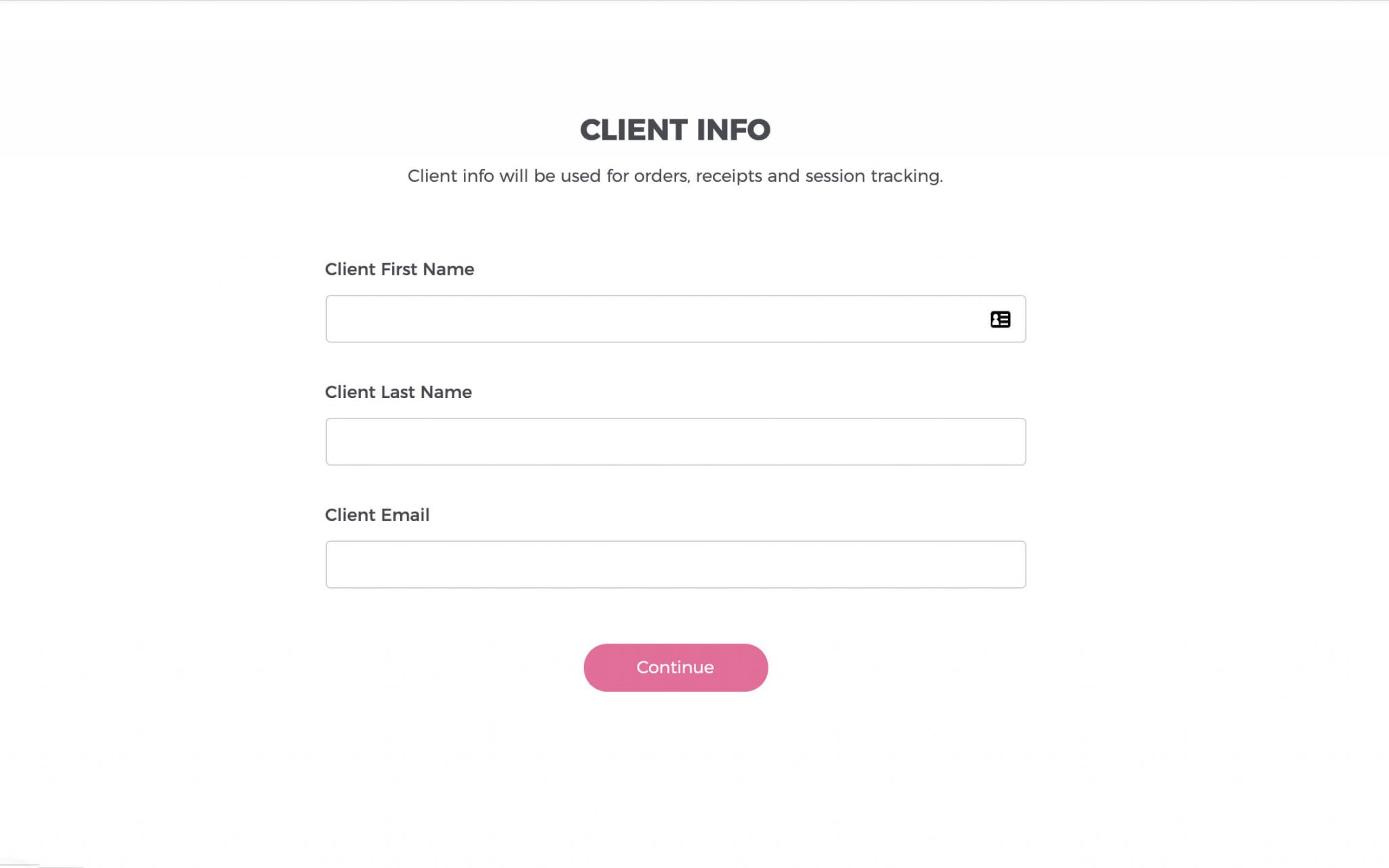 Having this integration with 17hats allows us to not only streamline our process, but fast track it so that our clients have the invoice in their inbox before ever leaving a design session with us. This gives them peace of mind and provides us with a record of what they ordered all in their client portal.
Meredith Ryncarz is a former college art professor turned photographer (Meredith Ryncarz Photography) and creative business coach (The Restart Specialist) in Savannah, Georgia. She is an Army wife and a momma to two crazy minions. She is obsessed with helping photographers develop a flexible and efficient business model that enables them to thrive in the market they are in or the market they want to be in. An INFJ with a pursuit for deep conversations held over a glass of whisky, Meredith can be found at the nearest hole-in-the-wall restaurant with her kids and husband when she isn't working.