As businesses start to ramp back up and you assess the real effects COVID-19 will have on your business, one thing is very clear – technology is quickly coming to the forefront. At N-Vu, we want to be sure you are aware of the many IPS online tools N-Vu has that can help you take practical steps to weather this storm and minimize the impact in your portrait/wedding photography business.
Technology Matters in Times of Social Distancing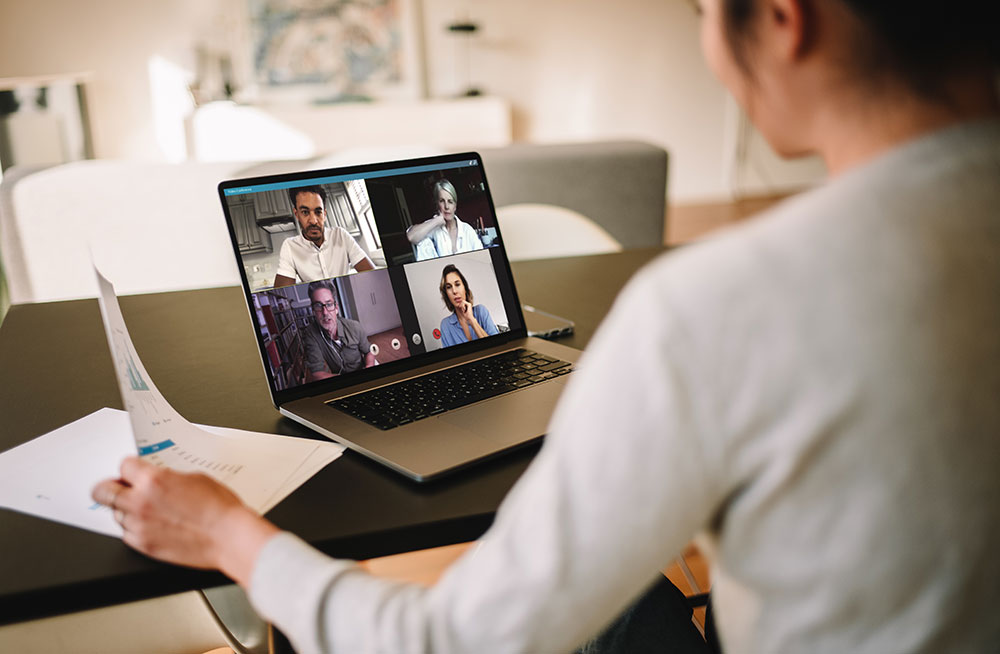 N-Vu is the only remote, cloud-based IPS solution in our industry. N-Vu provides tools to power a remote IPS session when clients are in another location.
N-Vu provides the most innovative remote selling solutions available today. In addition to online galleries, Room-Vu and IPS Sessions, you can sell remotely using Dual-Vu technology. Since early 2018, Dual-Vu has been used by photographers like you to guide client remote sales.
Check out and try Room-Vu and Dual-Vu. We recommend using these powerful online capabilities with your IPS sessions that allow you to provide a high-end sales experience as you sell remotely to your clients.
Once your IPS session is complete, extend your sales to friends and family by launching a Client Gallery.
N-Vu allows you to continue taking orders without having to personally be with your client. And with online being an electronic transaction, this may also help address your client's concerns or hesitations about spreading germs.
Drop ship also gives the option of mailing orders directly to your clients' homes.
Watch this video to learn about the option to fulfill and drop ship orders directly to your clients' homes.
Now, More Than Ever, We Have to Be Smart About Time & Money!
Stop paying for separate platforms when you can have it all-in-one.
One tool…One price…N-Vu is the all-in-one solution for your business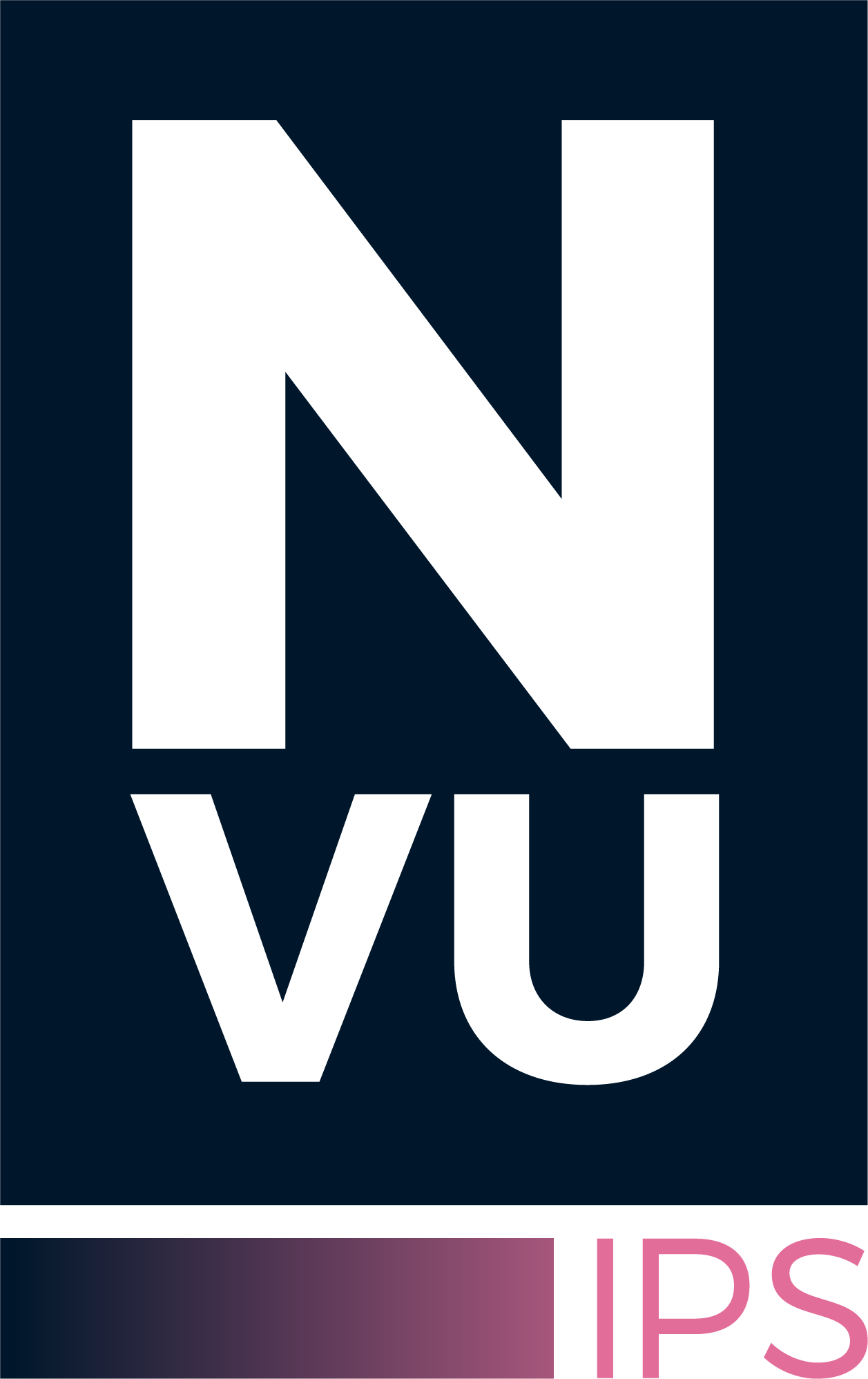 What is included with N-Vu?
Proofing Galleries
Elevate your brand. Beautiful, secure galleries. Innovative covers. Sell anything. Control digital file delivery.
Mobile Apps
Increase revenue. The only app you can share and sell. Studio Marketing. Package add-ons. Print and Digital File Sales.
In-Person Sales Tools
Add the power of In-Person sales to your online proofing galleries. Give clients the ability to view framed prints and wraps on their walls.
And More:
Unlimited Galleries
Unlimited IPS Sessions (In-Person Sales)
Unlimited Image Storage
Unlimited Mobile Apps
Plus, These Easy Tools to Help You Sell More
Show your clients EXACTLY what their prints and sizes will look like on their home walls. When they see this – no more 8×10's! Wall art will be an easy sell!
Room-Vu Direct
Send a text or email link to your client so they can directly upload a room to an Event. This is a perfect feature for this time of social distancing. It is also a convenience that removes the friction to getting a client's room into a session under any circumstance.
Automatically relaunch your client galleries on any date you choose – react reactivate your proofing galleries to all site visitors. You can now re-engage your client base, their friends, and their families during holiday seasons and anniversaries.
Design-Vu
Free Album Design Software. Don't forget the seniors of 2020! They have missed out on a lot – create quick and easy albums with our free design software and have it fulfilled by N-Vu.
With the cloud, you can control your client's IPS Session in a browser from anywhere. Guide your client's sales session from your studio or home, as they safely view images in their home. You can control what and when your client does and does not see things like prices. Private mode allows you to make changes on your screen and then push the changes to your client when you are ready.
Are you offering these to your clients? Well, with N-Vu there is no reason not to because they are included with your plan! (remember technology is your friend, especially now) These are popular must haves. With N-Vu they are another revenue source plus lots of free advertisement as your images are shown and reposted.
Create custom wall art collages from your price list in Room-Vu. Your clients will love this feature as they watch their images configured and come alive on the virtual walls of their home.
Set your own prices and control your own profits with our commission free plans
Custom Sales Workflow? Check.
Culling? Check.
Slideshow? Check.
Watermarks? Check.
Music? Check.
Order Tracking? Check.
Order Notes? Check.
Projector Support? Check.
Remote sales? Check.
Product sales? Check.
Favorite Folders? Check.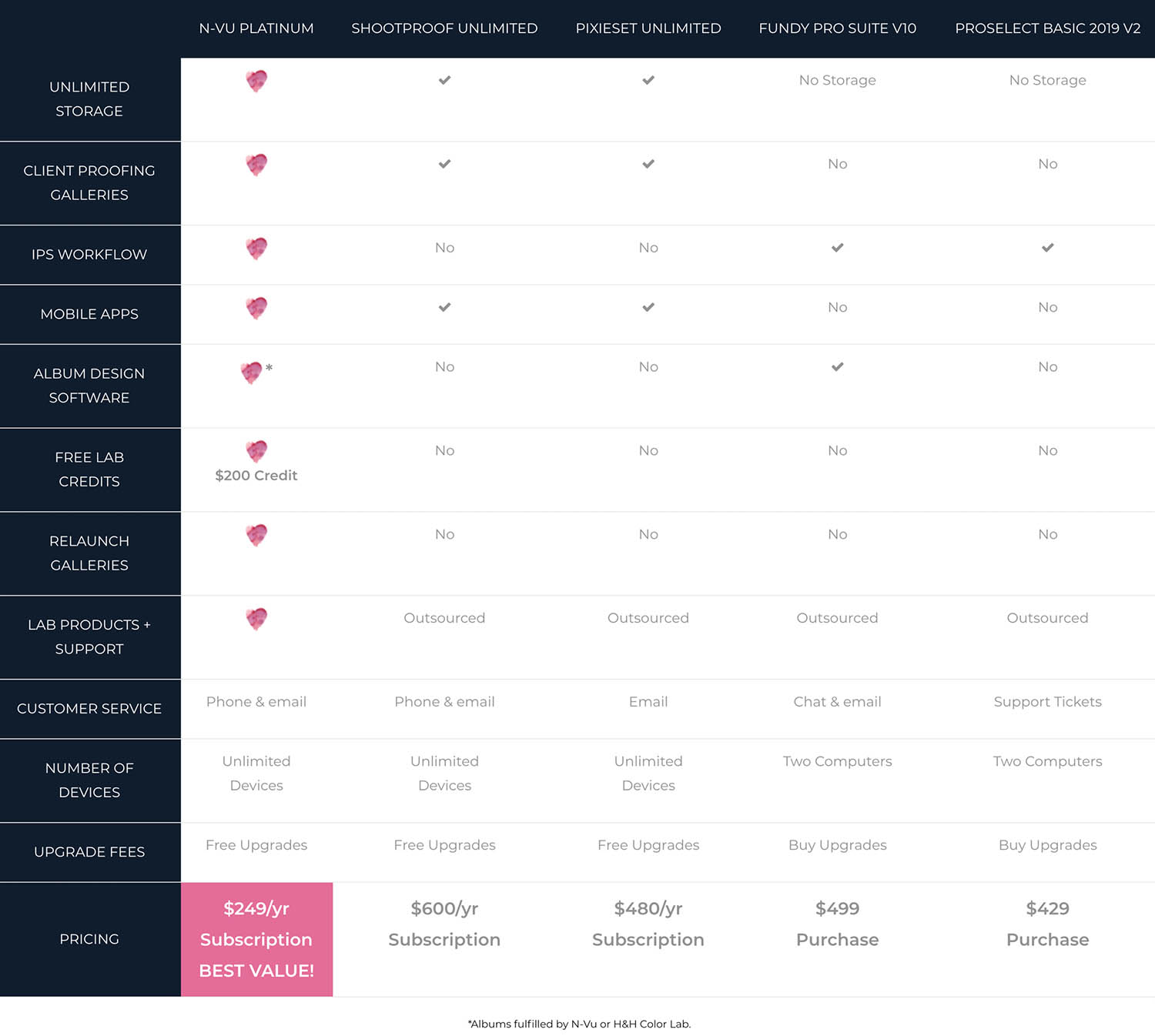 See how Dual-Vu Has Helped Real Businesses During COVID-19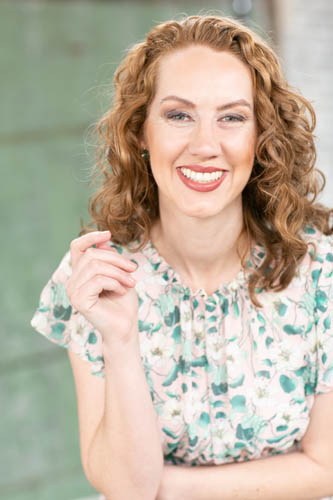 "Dual-Vu allows me to still meet the needs of my clients and deliver a quality experience no matter where we live and during this time of social distancing."

Meredith Ryncarz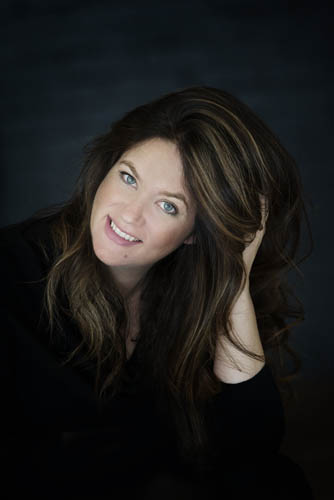 "Thank you N-Vu. Your software allowed me to not miss a beat this week and still do over 12k in sales while keeping clients and staff safe and healthy."

"Had a 3k Sale TODAY from my living room. Thank you N-Vu!"

"Pushing N-Vu Hard. It's been great!"

"I am so thankful for N-Vu and Dual-Vu. When we were shut down with less than 24 hrs notice we were able to keep all of our scheduled viewings in place. Our clients loved that we were able to still show them their amazing images without delay. N-Vu's easy to use system allowed our clients to join us from the comfort and safety of their home. We were able to guide them through their images harnessing their excitement left from their recent session, and even during today's uncertain times, our clients opted for top packages. In less than 4 days we sold over $20,000 all thanks to the easy and quick ability to adapt. Thanks N-Vu."

Casey Dittmer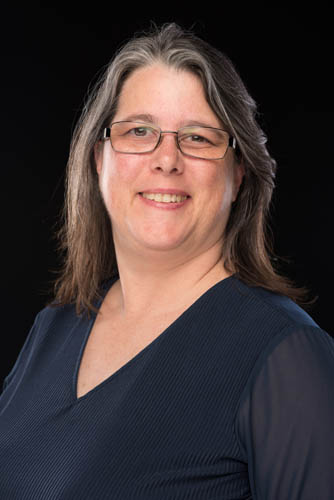 "Another successful IPS in the books. Room-Vu helped increase the sale! WooHoo!"

"We were able to pay our mortgage this month using N-Vu. We did a Sales session using IPS feature Dual-Vu and our clients thought that was so cool."

"Photographers NEED to know how awesome N-Vu is and how you guys truly are our business partners!"

Lori Keefer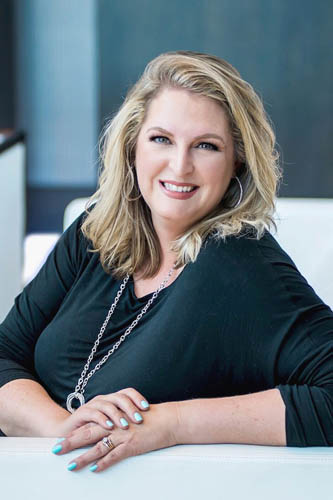 "Without the vital tool that N-Vu has been for my business, I simply could not see how I could still operate virtually. Specifically, the Dual-Vu module, it allows me to be 'right there' with my clients and give them the same level of professional experience they would receive in my studio. It allows me to continue my same workflow and not compromise the systems and policies I have in place that make me brand what it is. Plus, with the Re-Vu option, previous clients can revisit pas galleries and purchase from them, which allows me to continue to make sales without even realizing it until an order is placed."

Kelly Alley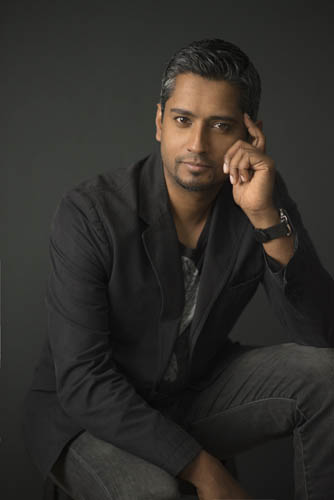 "The remote IPS feature in N-Vu Galleries have been absolutely indispensable over the last year. My sales numbers haven't dropped a single penny and I am able to serve clients and their families in multiple cities during a single session! Game changer!!!"

Joey Thomas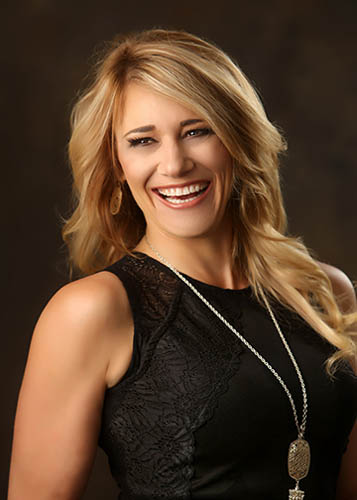 "Even though these times are unprecedented (I know everyone is saying that!), I love that I have a partner like N-Vu to help us out. At first, I panicked thinking how we would continue our In-Person Sales. But thanks to Dual-Vu within N-Vu, we quickly pivoted. Clients love the break from self-isolating and having a virtual meeting. It's great to see their shock when we can control the screen and show them how wall portraits will look on their walls. And I love that this is just one more way we can go above and beyond for our clients during not just these times, but always."

Melissa Kelly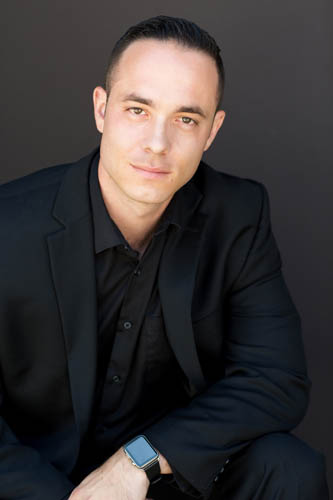 "N-Vu has allowed us to keep our business going even at a time when it seemed impossible. Having a tool that keeps the conversation going between us and our clients during this unprecedented time is something that we cannot even put a value on."

– Michael Anthony
Some COVID-19 Tips When You Are Ready to Phase Back In
Time Matters
Schedule your sessions as soon as you can. By doing this, you give yourself the opportunity to continue to sell even as the environment changes.
Schedule your sales sessions as quickly as possible – using N-Vu IPS tools for remote sales.
Don't sit on your jobs. This one bears repeating. Time to market matters. But in times of uncertainty, you'll be thankful you put in the extra work to schedule your sales sessions and to place your orders.
Portrait/Wedding Photography Session Details
Learn and practice all regulations for your city and county; be familiar and practice all CDC recommendations
Implement procedures that help ensure you are not contributing to spreading germs.
Have a bottle of hand sanitizer available during your shoot. Encourage your client to use it, but you and your team should model use of best practices as well. This shows your professionalism and care for their well-being.
Use a forehead temperature scanner to take your and any other photographer's temperature at the beginning of the day before any contact with your client.
Tell your employees they should not come to work or to a photography session if they are sick.
Wipe down your equipment with disinfectant wipes between sessions or at the end of the day before take down.
Listen
You've probably noticed there are many people with many different perspectives on this situation. People matter. Making sure people feel safe to express their concerns without judgment builds trust. It's possible that, as leaders, we may need to provide perspective and context. Doing so without judgment in an emotionally charged time will go a long way to building long-term relationships.